Turn it up to turn us on: It's soundtrack over six-pack in the bedroom
What's on your music playlist is as important as your physique when it comes to impressing a lover, according to research released today.
The Science behind the Song study – carried out by leading neuroscientist Dr Daniel Müllensiefen, from the prestigious Goldsmiths, London University – confirms that we are just as likely to be turned on by the music we listen to during an intimate moment as by how our partner feels or smells.
The new research from Spotify also reveals that over 40% of people say that listening to music is more arousing than touch during sex, with Dirty Dancing named the best soundtrack in the bedroom.
When it comes to seduction, the oldies are still the best, with Marvin Gaye, Serge Gainsbourg and Barry White voted top of the list, and 1 in 3 of us can name a song we consider even 'better than sex'.
The leading digital music streaming service has changed the way we consume music today and so they commissioned Dr Daniel Müllensiefen to examine the longstanding relationship between music and romance to see if our tastes and listening habits had changed accordingly.
Dr Müllensiefen, senior lecturer in the Department of Psychology at Goldsmiths, and co-director of the unique Music, Mind and Brain course, said:
"This new research reveals that listening to music is now considered just as important in the bedroom as other more animalistic sensations such as sounds, touch and smells, demonstrating that the connection between intimacy with a partner and music is as strong as ever."
Music has long played a part in affairs of the heart – and the findings show that people will even change their usual listening tastes in order to seduce a prospective partner.
Men are more likely to bend their tastes to win over a lady, even those who listen to extreme genres such as punk or metal, will go for safer, more typically romantic songs to woo.
The research also uncovers the top tracks that get lovers feeling flirty on the dance floor and frisky in the bedroom. And it seems there's only one man for the job – Marvin Gaye.
The seductive sounds of the soulful singer saw his classics Sexual Healing and Let's Get it On take first and second place on the top 20 list of tracks to get you 'in the mood'.
However, if you've tried to seduce with your romantic song-list and still flopped at flirting, fear not as 1 in 3 surveyed could also pick a track they considered better than sex.
Iconic tracks by legendary British rock band Queen were most likely to get music fans going, with four of their classic anthems featured in the top 20 list of tracks respondents considered 'better than sex'.
Bohemian Rhapsody took the number one spot and Don't Stop Me Now, I Want to Break Free and Who Wants to Live Forever also featured. Sex on Fire by the Kings of Leon and Robbie Williams' Angels came high up the list…..but the biggest surprise of all in the list, has to be Agadoo by Black Lace!
Dr Müllensiefen commented: "The majority of the songs selected in this category possess similar epic qualities suggesting a greater emotional impact on the listener. The songs are typically longer in length with dramatic musicality."
Typical traits of the best songs for romantic encounters were revealed by respondents as tender, cheerful, low-key and happy and these are demonstrated throughout each of the top lists those surveyed were asked to suggest tracks for:
Best songs for a romantic dinner
Best songs for a flirt on the dance floor
Best songs for seduction or to 'get you in the mood'
Best songs to play in the bedroom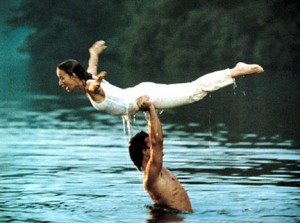 Each list contains a number of classically romantic hits, with romantic movie theme tunes featuring heavily such as Dirty Dancing, Top Gun, Ghost and Titanic.
This confirms Dr Müllensiefen's theory that the majority of our romantic music choices are influenced by how music and romance are consistently reflected in the media.
Dr Müllensiefen observed: "Most people have a good knowledge of what songs represent romance – mostly from film and TV references – and then use this music to communicate implicitly their intentions in a romantic situation.
"Music is a very effective for communicating romantic intentions because it has such a great impact on human emotions."
Top 20 songs considered 'better than sex':
Robbie Williams– Angels
Meatloaf– Bat Out Of Hell
Bon Jovi– Living On A Prayer
Adele– Set Fire To The Rain
Black Lace– Agadoo
Pink Floyd– Comfortably Numb
Queen– Don`t Stop Me Now
Queen– I Want To Break Free
Faithless– Insomnia
Bruno Mars– Just The Way You Are
The Killers– Mr Brightside 3
Celine Dion– My Heart Will Go On
Guns`N`Roses– Paradise City
Coldplay– Viva La Vida
Queen– Who Wants To Live Forever
Top 20 tracks for a romantic dinner:
Marvin Gaye– Lets Get It On
Chris Deburgh- Lady In Red
Marvin Gaye- Sexual Healing
Eric Clapton- Wonderful Tonight
Andy Williams- Moon River
Elvis Presley- Love Me Tender
Celine Dion- My Heart Will Go On
Robbie Williams- Angels
George Michael- Carless Whisper
Whitney Houston- I Will Always Love You
Adele- Someone Like You
Savage Garden- Truly Madly Deeply
Al Green- Lets Stay Together
Lionel Richie- Three Times A Lady
Spandau Ballet- True
John Denver- Annie`s Song
James Blunt- Beautiful
Ravel- Bolero
Aerosmith- Don`t Wanna Miss A Thing
John Lennon- Imagine
Top 20 tracks for to flirt on the dance floor:
Abba- Dancing Queen
IMFAO- Sexy and I know It
Chris Deburgh- Lady In Red
Dirty Dancing- Anything From The Soundtrack
Rod Stewart- Do You Think I`m Sexy
Hot Chocolate- Sexy Thing
Pussycat Dolls- Don't Cha
Kings of Leon- Sex On Fire
Maroon 5- Moves Like Jagger
Christina Aguilera- Dirty
Tom Jones –Sex Bomb
Justin Timberlake- Sexy Back
Arctic Monkeys- I Bet You Look Good On The Dance floor
Right Said Fred- I`m Too Sexy
Bee Gees- Night Fever
Marvin Gaye- Sexual Healing
Nelly- Hot In Here
Marvin Gaye- Let's Get It On
Sophie Ellis Bextor- Murder On The Dance floor
Beyonce- Single Ladies
Top 20 tracks to get 'in the mood':
Marvin Gaye- Sexual Healing
Marvin Gaye- Let's Get It On
Barry White- Anything
Serge Gainsbourg- Je T`aime
Ravel– Bolero
Hot Chocolate- You Sexy Thing
Boyz To Men– I`ll Make Love To You
Kings Of Leon– Sex On Fire
R Kelly– Bump & Grind
Whitney Houston– I will Always Love You
Robbie Williams– Angels
Elvis Presley– Love Me Tender
Marvin Gaye– Get It On
Donna Summer– I Feel Love
Adele– Make You Feel My Love
Andy Williams– Moon River
IMFAO– Sexy And I Know It
Adele– Someone Like You
Lionel Richie– Anything
Nice Inch Nails– Closer
Top 20 tracks to play during sex:
Dirty Dancing- Anything From The Soundtrack
Marvin Gaye- Sexual Healing
Ravel- Bolero
Barry White- Anything
Marvin Gate- Let`s Get It On
Whitney Houston- I will Always Love you
Berlin– Take My Breath Away
Serge Gainsbourg- Je T`aime
Aerosmith- Don`t Want To Miss A Thing
Ghost- Ghost
Celine Dion- Titanic
Kings Of Leon- Sex On Fire
Rodgers Hammerstein- Sounds Of Music
Celine Dionne- Titanic
Righteous Brothers- Unchained Melody
Grease- Grease
Donna Summer- I Feel Love
Boys To Men- I'll Make Love To You
Short URL: https://newrytimes.com/?p=24175
Posted by
Newry Times News
on Oct 24 2012. Filed under
Community
,
Lifestyle
. You can follow any responses to this entry through the
RSS 2.0
. You can leave a response or trackback to this entry