Creamery Quarter to host Newry's first ever beer festival
Posted by
Newry Times News
info@newrytimes.com
Friday, October 19th, 2012
Entertainment
,
What's On
Excitement is building this week after it was announced that Newry will host its first ever Oktoberfest beginning at 5pm on the 26th of October to the 28th of October in McClelland Park in the centre of the city. Over 1500 people are expected to attend the inaugural beer fest over the three days.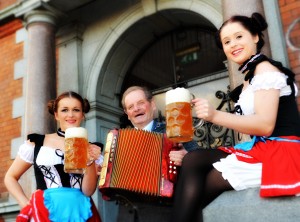 The Festival has been organised by the Grounded team, Graeme Finegan and Barry Johnston. Speaking to Newry Times, Barry explained his inspiration for the event. "The Munich Beer festival in Germany is one of those events I always wanted to attend, but never got the chance, so we decided we would organise our own." "There are more people like me and we believe that the festival will be well attended. We want to make it as authentic as possible, from the decor, the products on offer and the atmosphere – oh not to forget quality German Beers." Oktoberfest in one of the most famous events in Germany and is the worlds biggest fair. It has been running since 1810 and has spread throughout the world. "We have great entertainment planned for the festival including local bands Hair O'Daug, Cold Porter and 30 piece St Catherine's Band playing Bavarian music on the Sunday of the festival" stated Graeme. "We are extremely excited about this festival and hope that everyone comes and joins us for some Bavarian frolics. One of the things about this festival is about maintaining the momentum of the Creamery Quarter. As a business owner on Monaghan Street I know how important it is to make a place appealing to the Newry customer. Graeme continued, "We are working with other businesses in an effort to extend the festivities to these places and benefit them as well as the festival before, during and after the festival closes, so expect some great offers and competitions in these venues." The festival is a free event to encourage people to sample the atmosphere and products on sale, grab a bratwurst sausage, a litre of beer and listen to some great music. Check out the Facebook page for more information: http://www.facebook.com/events/287584014680896/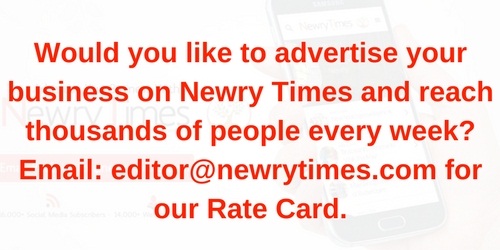 Both comments and pings are currently closed.