Letters to the Editor, 'Exposing and closing the PSNI's revolving door'
Dear Editor,
The findings of an investigation by the Audit Office into the PSNI policy of rehiring police officers who retired with Patten severance have caused widespread outrage in our society.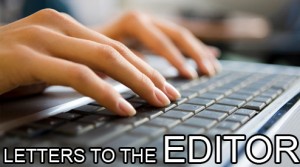 That outrage is completely justified. However, the scandal of retiring and rehiring is no surprise. It has been an open secret in the policing and justice system that behind the scenes, the PSNI was rehiring retired police officers.
However, it is the scale of this scam, which many have found shocking, with more than £100m spent rehiring and more than 1000 retired police officers.
When the Policing Board was reformed 15 months ago Sinn Féin gave notice that we would expose the scandal of retiring and rehiring within the PSNI. That's exactly what we have done.
For several years campaign groups representing families, including those bereaved by state violence, have raised concerns about this issue. Freedom of Information requests were made by journalists and members of the Policing Board requested information over many years.
More often than not these concerns and questions were stonewalled. Now we have concrete evidence of the evasive and misleading information given by sections of the PSNI and the lies told.
A concerted effort was made by some in the PSNI to cover up retiring and rehiring.
Since May 2011 Sinn Féin members on the Policing Board set about the task of exposing this cover-up. The subject was raised in the monthly meetings of the Policing Board and away from public gaze in the business of board committees on Human Rights, Human Resources and Corporate Policy.
During months of hard work Sinn Féin discovered that information was held by the PSNI on those who retired with Patten severance and on those employed as so-called agency, associate or consultancy staff.
That led to a breakthrough. At a meeting on 15th December 2011 of the Corporate Policy Committee, a written response was received from the PSNI. This provided a statistical snapshot of the number of retired officers rehired by the PSNI.
That evening Sinn Féin met with the Audit Office to share the information and ask for an investigation. More than 400 pages of information and documentation provided by Sinn Féin followed that.
The Policing Board supported the investigation. Trade union representatives, police support staff, former police officers, human rights groups and members of the media all came forward to blow the whistle.
What's worse is that while efforts were underway to create a more representative policing service there was another agenda and another policy being applied behind the scenes.
Retiring and rehiring was underway at a time when legislation required that all recruitment to the PSNI for police officers and civilian posts would be done on a 50/50 basis. Plenty of excuses and reasons have been offered by the PSNI for this.
The PSNI claims that it was rehiring retired police officers as civilian staff because (1) it was a cost saving exercise and represented value for money (2) that the skills lost in key policing areas could only be replaced by former police officers and (3) they have claimed that it was a temporary measure and is now better managed.
The findings of the Audit Office investigation provide objective evidence to repudiate all of these claims.
Contracts worth tens of millions of pounds were awarded without open competition, jobs were filled without being openly advertised and without regard for equality in the workplace, people with potential conflicts of interest were placed in positions of influence and some postings lasted years.
Workforce change in policing was auctioned off to an old boys' network. That is unacceptable. In the wake of Audit Office report, a broad consensus has emerged that what sections of the PSNI have been doing is ethically wrong and morally corrupt.
Whether or not it can be proven that the law has been broken, trust and confidence in the PSNI has been damaged. Those who orchestrated retiring and rehiring in the PSNI did so hoping that the truth would never come out. They were wrong and the ringleaders will be identified and held to account.
Some of our political opponents may try and use this scandal to attack Sinn Féin. However, even they cannot deny that it was Sinn Féin's strategy on the Policing Board, which finally exposed retiring and rehiring.
More will emerge through the Public Accounts Committee and Sinn Féin will be represented there as well. A further report also prompted by Sinn Féin on this subject is awaited from the Criminal Justice Inspectorate.
All this proves that the new beginning to policing is unfinished business and exposing and closing the 'revolving door' in the PSNI is central to that work. We were elected to complete the transformation of policing and justice and Sinn Féin has a strategy to achieve that goal.
Conor Murphy
Sinn Fein
Short URL: https://newrytimes.com/?p=24008
Posted by
Newry Times News
on Oct 17 2012. Filed under
Letters to the Editor
. You can follow any responses to this entry through the
RSS 2.0
. You can leave a response or trackback to this entry