Final countdown to digital switchover
Posted by
Newry Times News
info@newrytimes.com
Thursday, September 27th, 2012
Community
Analogue TV viewers in Northern Ireland have less than two weeks to get ready for the digital TV switchover, starting on 10th October. The Northern Ireland switchover marks the completion of a five-year programme across the UK.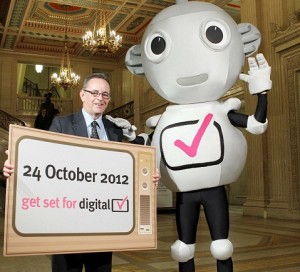 With just a fortnight to go until the first analogue channel is permanently switched off, latest researchindicates nine out of ten homes in Northern Ireland have already gone digital on their main TV set, but some still need to get ready or risk having a blank screen. Digital UK, the independent body in charge of the process, is now launching the final stage of its information campaign. Large warning messages will be broadcast on analogue channels, reminding viewers to get ready for switchover. The Switchover Help Scheme is also urging any eligible older and disabled viewers yet to respond to let them know whether they want practical support to convert one TV set to digital, including a choice of equipment, installation and aftercare. The switchover will take place in two stages and will see Freeview coverage boosted to reach thousands of viewers who get their signal from local relay transmitters. At both stages, new and existing viewers with Freeview, BT Vision and Top Up TV will need to re-tune their TVs or digital boxes to pick up all the services available. Stage one starts in the early hours of Wednesday 10th October. Analogue BBC Two will be permanently switched off and some Freeview digital channels, including BBC Two, become available for the first time to viewers served by relay transmitters. Stage two starts in the early hours of Wednesday 24th October. The remaining analogue channels (BBC One, UTV, Channel 4 and Channel 5) will be permanently switched off. These services and a range of other Freeview TV, radio and text services become available to viewers served by relay transmitters. Denis Wolinski, Digital UK National Manager, said: "Most viewers are ready for switchover and many are looking forward to getting digital TV for the first time." "While the process will be straightforward for most people, inevitably some viewers may need a bit of extra help so we are working with the Switchover Help Scheme and local charities to offer support for those who need it throughout the switchover period." Viewers can check their switchover date and options for getting digital TV by using the Digital UK postcode checker at digitaluk.co.uk or by ringing 08456 50 50 50. A list of advice points running during switchover is at digitaluk.co.uk/northernirelandadvicepoints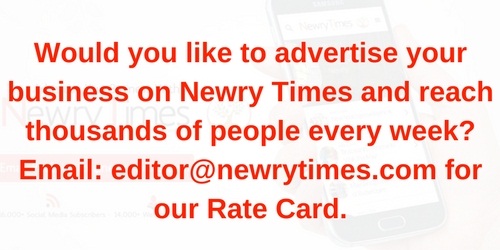 Both comments and pings are currently closed.