Breakfast – eat your way to a great day!
Newry Times reader: "I struggle to know what to eat every day for breakfast to really set me up for the day? What foods can I eat to aid weight loss and improve energy, I'm not a big fan of porridge! Perhaps you could do up a 7 day breakfast planner for me?" Anon, Newry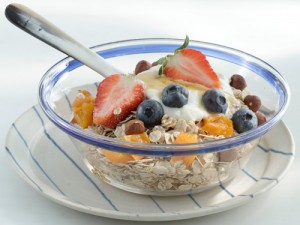 Lisa says: What's wrong with good old fashioned porridge?! Oats are rich in fibre, which can decrease your risk of hemorrhoids, prevent constipation (considering a ½ cup contains 3g of fiber, the RDA being 5-10g per day) and reduce blood pressure.
They are high in protein which helps contain your blood sugar. Livestrong.com highlights the benefits of getting our oats; they 'may improve digestion, reduce high blood cholesterol and help prevent heart disease'.
Oats are also harder for our bodies to digest as they are much less processed than other cereals, consider your choice of cereal; can you crush it in your hand and watch it turn to dust? How is that meant to get your body through the day?
However, I do understand your situation, many of us roll out of bed, shower then stumble to the kitchen, flick on the kettle, are lost for inspiration as to what to eat and either have toast or cereal, the tried and trusted.
Ignorance is not always bliss though. Did you know that some cereals have more sugar than desserts, especially when you consider that the recommended adult portion of 30g on the back of the box is less than half what most of us would pour for ourselves!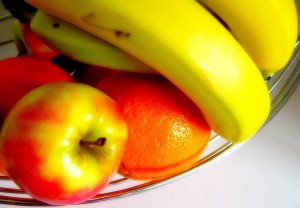 BBC News.co.uk found that 'Kellogg's Crunchy Nut Cornflakes and Coco Pops as well as Weetabix Minis Chocolate Crisp were among those that had the highest sugar content. While others, including Shreddies and Special K, still had more than some cakes…' While you're serving up a bowl of Cheerios, consider that they contain almost 50% more sugar than a slice of chocolate cake!
The best bet when choosing breakfasts to really give us lasting energy throughout the morning are slow releasing carbs such as oats, whole-grains, fruit and veg (think grilled tomatoes), along with the fibre found in fruit, whole-grains, nuts and seeds and a source of protein be it a yogurt, some nuts, eggs or smoked salmon.
Going on experience, here are 3 popular breakfasts eaten by the majority of the population and what they could easily be swapped for to give a better start to the day:
– 4 toaster size slices of wheaten bread with butter and marmalade
SWAP FOR
2 slices of wholegrain bread such as Burgen Soy and Linseed with unsweetened almond/peanut butter and a chopped banana or 2 poached eggs on toast
– Cornflakes/Crunchy Nut with milk
SWAP FOR
Low/No added sugar muesli with nuts and flax seed, topped with natural yogurt and blueberries
– Low fat muffin/fruit toast with orange juice/skinny latte – on the go
SWAP FOR
Chopped apple with almonds, seeds and natural greek yogurt – chop and store in a tub the night before (takes the same time as parking and queuing at your local cafe!)
Now for the good news – breakfast eaters tend to weigh less than those who abstain. Reasons for this may include a slower metabolism for those who fail to break the fast, or it may be that those who don't eat breakfast may over-compensate for their lack of early morning calories and end up eating much more throughout their day.
Here's my 7 day breakfast planner to help you shift pounds, increase energy and improve your health:
Monday – Bircher muesli home-made style: soak some oats overnight in a little apple juice, add chopped apple, almonds, natural yogurt and flax seeds, mix and enjoy.
Tuesday – Omelette, with 1 egg yolk, 2-3 egg whites, a dash of milk, some scallions, tomatoes, mushroom and turkey bacon, serve with a small bowl of chopped strawberries.
Wednesday – A whole orange, followed by wheaten bread toasted with lightly sautéed kale/spinach and mushrooms served with grilled turkey rashers
Thursday – Try some hot porridge topped with nuts and seeds, add a little honey to taste it you must or a chopped banana, followed by a hard boiled egg
Friday – Chopped pineapple and blueberries, followed by 1-2 slices of wholegrain toast and 2 poached eggs, add sautéed spinach for an added vitamin boost!
Saturday – Full Irish! Grilled turkey rashers, sautéed tomatoes, mushrooms and spinach, 2 poached eggs and 2 slices of wholegrain bread.
Sunday – Brunch, toasted wholegrain bread topped with guacamole and smoked salmon, served with lemon and a freshly chopped fruit salad.
LISA'S TIP: When making a fruit salad, it's best to stick to fruits that mix well otherwise your digestion may suffer, try apples, pears and banana or berries, pineapple and oranges, or melon, grapes and mango, these combinations work best!
Short URL: https://newrytimes.com/?p=23043
Posted by
Newry Times News
on Sep 26 2012. Filed under
Lifestyle
. You can follow any responses to this entry through the
RSS 2.0
. You can leave a response or trackback to this entry