éirígí reject PSNI offer of engagement
Posted by
Newry Times News
info@newrytimes.com
Monday, September 24th, 2012
Politics
Socialist republican party éirígí has rejected an offer from the PSNI to engage with the force.
The offer emerged following reports in the local media in Newry in which the PSNI responded to éirígí's statement alleging that undercover 'British state operatives' approached a neighbour of the party's Newry spokesperson Stephen Murney and attempted to recruit him into working for them in gathering information. Dismissing the suggestion that the party should meet with the British forces éirígí's Stephen Murney said, "The first thing to note is that the PSNI do not deny that they were involved in a surreptitious approach to one of my neighbours and attempted to pressurise him into working for them as a spy. The very fact that the PSNI didn't deny this vindicates our decision to publicise the underhand nature of these PSNI activities. "The person who was approached by the PSNI to spy made very detailed statements about these incidents to an independent legal representative and to a human rights organisation. Those statements indicate that these approaches were first made during the early summer." Murney continued, "Indeed, those statements also show that the PSNI called to the man's home several weeks before those dates on which the PSNI assert they were conducting house to house enquiries. "The suggestion that anyone who finds themselves being targeted by the PSNI should contact the PSNI is clearly absurd. Meeting and engaging with those directly involved in such activity would serve no meaningful purpose. "As for the attempt by the PSNI's PR office to portray éirígi's highlighting of very real and serious issue of human rights' concern as a '***-for-tat debate about the past', nothing could be further from the truth. "The recruitment of informers and pressurising neighbours to spy on neighbours is part of the PSNI's current present day tactics, approved at the most senior levels within that force. It is the PSNI who are continuing to use and implement on a daily basis the discredited policies and tactics of the past." He added, "éirígí will continue to be active in our communities. Our members in Newry, and indeed across Ireland, include many activists who have been involved in working on behalf of their communities for years. "That work includes helping our neighbours in need, spearheading community projects and initiatives, taking part in and supporting charitable events, lobbying for improvements for various community issues, organising community clean ups, and involvement in the public and voluntary sector as well being active in trade unions." "In contrast, it is the PSNI who are the heavy-handed strangers and outsiders seeking to undermine our communities."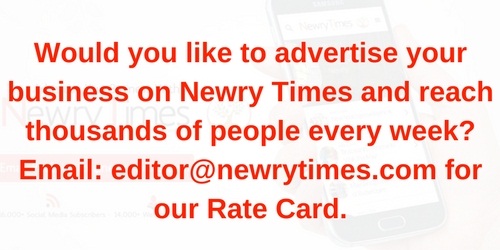 Both comments and pings are currently closed.