Letters to the Editor, 'Mournes National Park meeting'
Posted by
Newry Times News
info@newrytimes.com
Thursday, September 6th, 2012
Letters to the Editor
Dear Editor,
As a Mourne woman born and bred on agricultural land I understand the values, culture and heritage of everyone in my community, including farmers, tradesmen and businesses. We are continually drifting towards interacting with our neighbours through Facebook rather than 'over the fence' due to the high numbers of young adults migrating overseas.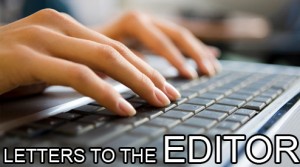 I appreciate the need for tourism development but it seems to be a sorry state of affairs if we cannot build and promote what we already have on offer, with the likes of Tollymore, Castlewellan, Kilbroney, Spelga Dam and Silent Valley. In South Armagh, the Ring of Gullion has done a fantastic job of redeveloping the area in the last year, particularly Slieve Gullion Forest Park. This is certainly something the Mourne area should benchmark themselves against in the aim to regenerate tourism in the area. The Ring of Gullion is a fine case study of how we could ignite this regeneration. The Heritage lottery fund awarded £1.5 million to the Mourne Mountains earlier in the year and one of the objectives from this financial boost was to 'get people around the Mournes.' From past experience working with the Tourism Development department at Belfast City Council I understand that tourism is a huge industry however by categorising the Mourne Mountains as a National Park this will not make progress. The best solution is to develop, nurture and invest in what you already have and ideally market the Mournes as an AONB, the brand status it originally acquired in 1966."
The Mournes National Park public meeting:
"Never, never, never!"  This phrase was echoed at the National Park meeting held at the Slieve Donard Hotel, Newcastle, where approximately 1,200 people gathered to hear views from numerous parties regarding the proposal to introduce a National Park to the Mourne Mountains. Amongst those in attendance were local MLAs, local residents and residents across the province of Ulster who were opposing the decision to nationalise the Mourne Mountains as a National Park. Speakers included Valerie Hanna of the Mourne Area of Outstanding Natural Beauty residents group and residents from the Brecon Beacons National Park in Wales. Ms Hanna opened the meeting discussing the immediate and future impacts a National Park would have on the area, highlighting several issues, including the fact that large companies do not locate to National Park areas. She pointed out that as a result, we would not have the likes of large organisations such as BE Aerospace in Kilkeel who generated a £200 million turnover in 2011.  BE Aerospace also employ 800 staff and it is currently the largest employer in the south Down area. Ms Hanna further stated that a National Park, "Affects the future of our children and our grandchildren." She continued to express the issues a National Park would have on farmers, rates, migration levels and the subsequent effect this has on local schools and football clubs as the number of residents seek employment internationally. Ms Hanna quoted a statement by Environment Minister Alex Attwood (who was not present at the event) as he had previously stated that they have 'right to wider public access,' taking into consideration the agricultural interest and the wider public needs.
However Ms Hanna contended that there is a clear difference in agricultural interest and the wider public 'needs' underlining that a National Park is not needed. She concluded her speech by noting, "We are making it clear tonight how we feel, no National Park under any circumstances in Northern Ireland." Second speaker of the evening, Secretary of the Welsh common forum John Farley, opened his speech warmly reminding the audience that during his last visit to Northern Ireland he had recently become a father at the ambitious age of 69. Mr Farley, supported Ms Hanna's comments adding that, "The last thing we need is more officials to hinder GDP." He advised the audience that if they had not already searched the Mourne Mountains on the internet that they should, as the internet concludes that a National Park suggests a tourism boom and jobs, jobs for administrators representing a sign of bureaucracy. Mr Farley emphasised that there is no information discussing how the National Park would be financed or managed. Mr Farley was enthusiastic in advising the attendees to 'lobby as hard as you can…for your own sake.' Other information he revealed included the ignorance of the decision makers who were proposing a National Park, he advised that one member assumed that cows were only being calved in the springtime. Mr Farley also quoted a farmer who lives in the Brecon Beacons area, who described the National Park enforcers as 'a frightening bunch of control freaks' and 'great at dividing communities.' Brecon Beacons resident, Edwin Harris, who was present at the meeting added, "The minute they get their hands on it, it will start to deteriorate. They want to control all that you own." The floor was invited to add comments, with local resident Eddie McAteer requesting that they get fully acquainted with the country people (farmers). Jim Allister (MLA Antrim North) declared, "I am opposed to National Park. For a very good reason, that when I look around the Mournes, it is kept with pride by the farmers through the generations. If it isn't broken, do not fix it." Audrey Byrne, Chair of the Newcastle Chamber of Commerce, expressed her concerns on the behalf of the business owners in the Newcastle area, advocating the need for a National Park to ensure the survival of businesses. Ms Burns advised, "Shops are closing, shifts are shorter, bars and restaurants may be closed within the next year. If we don't get a National Park can you tell me perhaps where we could get investment to improve our beautiful town?" In response to Ms Burns' comment, John Farley added, "If you can come across to Brecon Beacons you will see what a National Park has done to the area. The National Parks will not give you the results you may think it will." The disappointment of the small representation of local MLAs was clearly present, with several comments being made regarding the absence of Minister Attwood. South Down MP, Margaret Ritchie apologized for Mr Attwood's absence. Ms Ritchie assured, "I will tell Minister Attwood what was discussed here tonight. We need to evolve a future for everyone in the Mournes as we do not want any more people leaving here.' Local SDLP councillor Sean Rodgers expressed his disappointment with the absence of Minister Attwood, stating his concerns about the National Park. Rodgers added that we do not need more division. Local farmer, Art McCarten, discussed his dismay in the future prospects of his farming business as his son has had to find work abroad in Australia due to the lack of demand for tradesmen in the area. He continued to advise that if his son is not granted planning permission there would be nothing keeping him at home. This comment was supported as many of the spectators comprised of farmers, tradesmen, business services such as quantity surveyors and also building merchants who will all be affected. According to textbook, destination marketing experts Nigel 
Morgan
 and Annette 
Pritchard
suggested that a destination brand can be developed in a variety of ways, most obviously in advertising, through direct marketing, personal selling, on websites and in brochures but also through public and media relations and through the co-operation of destination marketing organisations. Ms Hanna concluded the evening talks, "Our area was designated an AONB brand in 1966, a new brand at the time, but what has the Northern Ireland Tourist Board or the Mourne Heritage Trust done with it to market our brand? If we get a new brand (National Park) that would have to be promoted by the Northern Ireland Tourist Board too."
Leanne Rice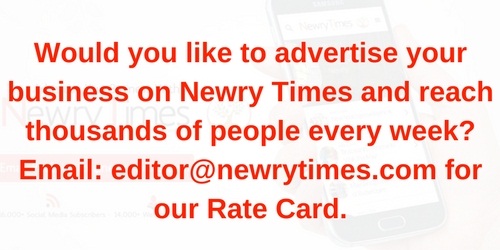 Both comments and pings are currently closed.