Packed lunches – simple tips to make September a little healthier!
Posted by
Newry Times News
marketing.newrytimes@gmail.com
Wednesday, September 5th, 2012
Lifestyle
So that's September well and truly under way.For many of us it marks a new beginning, even many years after we've hung up our uniforms for the last time.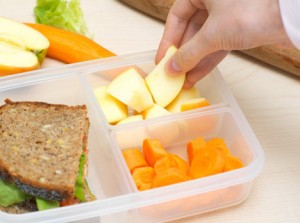 Whether you're a parent looking for lunchbox inspiration, a school kid breaking the mould and adopting a healthier attitude or an office worker making September 1
st
your mid year resolution on the countdown to that little black dress for Christmas, I'm here to help! After the first few days of the back to school routine I'm sure we're already sick of ham and cheese sandwiches and in need of some healthy inspiration to pack a lunch box full of energy, colour, and health to keep us firing on all cylinders until dinner without reaching for the biscuit tin or indeed putting ourselves on the track to an early heart attack! Shocking statistics this year reveal that almost one fifth of primary one children are starting school overweight, this is not something that can be fixed with medication, in my opinion parents need to take action to avoid an epidemic of diabetes, heart disease, stroke, kidney failure and cancer in the future.
And the fact is, it's really simple to reduce these statistics, and to give your children a better start in life. Kids with healthy lunches perform better, and likewise, adults who eat a healthy balanced lunch will also find their concentration and energy levels much better, who needs to stay in the office until 7pm every night…get your diet right and you'll have all done by 5pm with plenty of energy for a run without the caffeine fix! Here's my top lunchbox tips:
Think – whole grains/fruits/vegetables/lean protein/good fats in combination to make a complete healthy lunch
Fruit and veg should be a handful, that is the same size as the fist of the little…or big, person who is eating it!
The only sugar you should be eating is those in the form of fruits
Always have a little lean protein to improve feelings of fullness and satisfaction and also to help stabilize blood sugar and thus energy levels for the afternoon, meaning a handful of almonds and an apple at 3pm will be more than enough to kick you on through until dinner.
Lunchbox ideas, for kids (or adults too!!):
Apple/pear slices with almond/peanut butter (no added sugar variety)
Yogurt with seeds and berries
Low fat milk
Chopped carrots with hummus
Dried fruit such as apricots with cheese in limited quantities
Turkey sandwich on rye bread with avocado and mixed leaves
Celery sticks with cottage/low fat cheese or peanut butter and raisins
Fruit salad with grapes and strawberries – name me a kid who doesn't love watermelon and pineapple chopped up over a box of Smarties??
Piece of fruit – vary this daily or weekly to ensure a variety of nutrients
Aim to ensure kids eat oily fish such as tuna, sardines or salmon as often as adults – 3 times a week only with smaller portions
Try baking chickpeas with some paprika for a spicy snack at break time
Lean ham with beetroot and mixed leaves on wholegrain bread
Chopped carrots and strawberry yogurt – low sugar variety or plain is better still
Rice, tuna and beans
Home made sushi rolls using wraps, chopped veg and tuna, get the kids involved!
Hard boiled eggs, salad, oatcakes, an apple and some milk
Add home made croutons to salads to make them more interesting
We really need to change our mindsets away from the ham and cheese on white bread, a packet of crisps and a banana for our lunches, even switching to wholegrain bread is a great start to a new year.  Your kids will get used to it, stay strong!
Keep thinking variety and colour, encourage our children to eat better foods and experiment, they are the result of what we teach them, what they see us eating on a daily basis, and, if it's alien to you, chances are it will be to them too!! By giving in and allowing sugary foods to keep the peace will only result in energy slumps, poor concentration, bad moods and cravings for even more sugar. A study conducted in a prison revealed that when sugary treats were reduced, inmates' behaviour dramatically improved, there was a 61% drop in violent and antisocial behaviour. Teachers have also reported the same finding with school children. Imagine the joy this would give parents too, I think well worth the 10 minute lunchtime struggle while they adapt to their new routine! What's your choice, a grumpy, overweight and tired child or one full of energy and health making top of the class week after week, it's as simple as what they eat… For the big kids:
Grilled chicken breast with rice and green veg, make an extra portion at dinner time and have it for lunch the next day, lunch needn't always involve bread!
Salad – think mixed leaves, beetroot, chopped apple, tomatoes, corn, scallions, cucumber with pesto, tuna/turkey/steak/chicken and a side of oatcakes
Make your own batch of pasta salad using wholegrain pasta, tomato based sauces and add chicken, mushroom, onion, finely chopped courgette, store in a tub on a Sunday night, add a small side salad and hey presto, lunch for the week!
Make a hearty soup on a Monday night to last you throughout the week, use pumpkins, ready chopped soup greens and add a handful of lentils to add bulk and make a hearty meal, serve with a small piece of lean protein instead of bread to beat the bloat. Lentils are a great way to stabilize blood sugar levels and avoid the 3pm slump, they're very high in Iron and packed full of B Vitamins for energy. Like apples and oats, they actually help lower cholesterol thanks to all that fibre, they also aid in the relief of constipation and…they're ridiculously cheap to buy and last ages in your store cupboard!
Make a pitta pocket with wholegrain pitta breads, guacamole, mixed leaves, grated carrot, cottage cheese and good quality ham with an apple and some almonds
On the go – grab a large can of tuna, some Ryvita or Oatcakes or even some cooked rice, a bag of green beans and a plastic fork, all for under a fiver, beats that takeaway chicken sub with a guaranteed blood sugar crash and spare tyre!
No-one said good health and a slim waistline were easy, but the good news is we all have a choice, we can choose the easy, pre-packaged, loaded in sodium, preservatives, fat and sugar route…or make a little extra effort and reap the benefits with increased energy, lower weight, improved health and more productivity = leaving work at home time, worth it!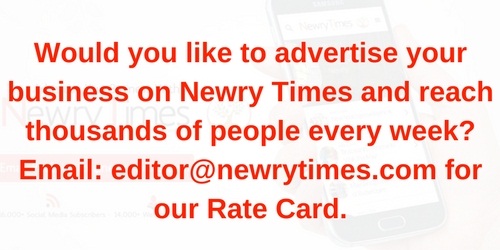 Both comments and pings are currently closed.