Ireland Revisited: Part 24
Posted by
Newry Times News
info@newrytimes.com
Monday, August 27th, 2012
Features
The Good Friday Agreement of 1998 was the culmination of secret, and sometimes public, talks between members of the various paramilitary factions as well as the UK and Irish governments. Outside influences such as the United States and the Protestant and Catholic churches also had their own roles to play in reaching an agreement. The Good Friday Agreement was eventually signed in Belfast on 10th April 1998 (Good Friday) and was hoped to be a lasting settlement for Northern Ireland.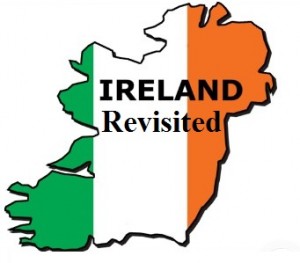 Perhaps the most important provision incorporated into the Good Friday Agreement was the principle of consent, which stated that any change to the constitutional status of Northern Ireland could only follow a majority vote of all its citizens. This essentially meant that Northern Ireland would remain as part of the United Kingdom until a time when the majority wished otherwise. This itself was a source of discomfort for many members of the SDLP, Sinn Fein and their respective supporters. The agreement, as SDLP Leader Seamus Mallon said in 1998, was "Sunningdale for slow learners" as it encapsulated a lot of the strands of the 1974 agreement. Mallon's "slow learners" jibe could be perceived as being a direct dig at physical force republicanism as well as a dig at the Irish voting public. After all, Sunningdale in 1973 was dismissed out of hand by the majority of unionists (Sinn Fein was playing their traditional role of abstention) and it eventually collapsed due to Ian Paisley and the Ulster Unionist Council's (UUUC) strikes and their general offensive strategy towards it. Thus, Mallon was perhaps implying that it took the general public, along with mainstream republicanism and loyalism, over thirty years to understand that peace should prevail over conflict in arms. Mallon's quote also suggested that many politicians, as well as the general public, could not grasp Sunningdale for a variety of reasons, yet thirty years later the same agreement, albeit with several add-ons and a different name was unanimously agreed upon. Was Seamus Mallon right to imply that the Good Friday Agreement was Sunningdale in disguise for "slow learners"? He probably was correct to a certain extent, by virtue of the striking similarities between both agreements. The Good Friday Agreement involved many different strands however. Those included; any change of the constitutional status of Northern Ireland would only follow a majority vote of the citizens, a commitment by all the political parties to use "exclusively democratic and peaceful means" to achieve their respective goals/ambitions, the establishment of a Northern Ireland Assembly with devolved legislative powers (which did not include tax varying powers or security). Additionally, it also included the abolition of the Republic of Ireland's territorial claim to Northern Ireland in Articles 2 and 3 of its constitution, Britain's repeal of the Government of Ireland Act (1920), North-South dimensions in government, police reform, withdrawal of most British troops from Northern Ireland streets, early prisoner release, decommissioning and a dual-citizenship of Irish and British. In hindsight, the Good Friday Agreement of 1998 can now arguably be noted as a huge success, with the two so-called 'radical political parties' (Sinn Fein and DUP) now sharing power in a devolved Stormont government, led respectively by First Minister Peter Robinson (DUP) and Sinn Fein's Martin McGuinness. Was the thirty years of bloodshed all in vain, yet to reach the same conclusion? Unionists appeared to get a lot out of the Good Friday Agreement, with the Irish Government officially recognizing their position within United Kingdom. Analysis of all the evidence suggests Seamus Mallon was essentially right. The Good Friday Agreement and Sunningdale both sought to create a coalition government and power-sharing executive from the Unionist and Nationalist communities. Brian Faulkner and David Trimble both fought the assembly elections as perceived 'hardliners' on a policy of not sharing power with supporters of a United Ireland, and ultimately both agreed to work with the SDLP (the only major Nationalist party involved in British politics in 1973). Ian Paisley took a strong anti-agreement stance in both 1973 and 1998 but wielded much more political clout and grass roots support in 1998. His campaign for a 'NO' vote in 1998 brought him many more voters who believed Trimble, like Faulkner in 1973, was selling the Unionist cause "down the river" as well as giving too many concessions to Nationalists. In both agreements the 'Dhont' system was prevalent. This is why the UUP, DUP, Sinn Fein and SDLP all have positions in government despite in 2011 the DUP being the largest political party in Northern Ireland. Another key provision within the Good Friday Agreement dealt with paramilitary organisations in both communities, as for any settlement to be successful the Good Friday Agreement stated that all political parties had to be committed to use "exclusively peaceful and democratic means". Thus, the agreement also allowed for early prisoner release and remission for paramilitary organisations which were on ceasefire (the Provisional IRA, UDA/UFF, LVF, INLA etc…). Paramilitary organisations were also given a two year time frame for decommissioning of weapons. A Northern Ireland Assembly was established with legislative powers devolved from Westminster and the formation of a power sharing Northern Ireland Executive. The establishment of a North-South ministerial council was also incorporated into the agreement, designed to bring about co-operation between the two states on various issues ranging from the economy to security. The signing of the Good Friday Agreement however did not mean a simple transition from conflict to peace, as was perfectly illustrated by the Omagh Bomb several months later. Instead, the succeeding years were characterized by a series of false dawns, mini political crises and in some areas, a total disillusionment with the peace process….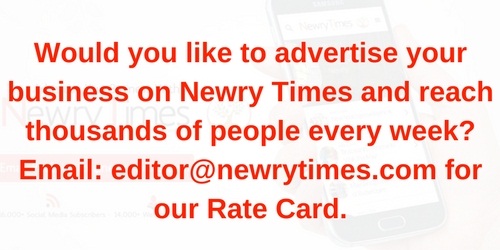 Both comments and pings are currently closed.