'Political road signs pointless and petty' – Fearon
Posted by
Newry Times News
info@newrytimes.com
Thursday, August 9th, 2012
Community
,
News

Sinn Féin Assembly Member Megan Fearon has labelled DRD Minister Danny Kennedy's introduction of road signage along the border welcoming people to 'Northern Ireland' as a "pet political project" with no benefit to the local community or to tourists. The Newry Armagh MLA was responding after
Newry Times exclusively revealed
that the contentious signs are set to be installed in South Armagh over the coming weeks. Speaking to Newry Times, Fearon stated, "These types of signs have gone up in parts of Fermanagh and I believe they are due to be erected in the South Armagh area in the coming weeks. I am not sure what Minister Kennedy hoped to achieve from putting up these signs but I have no doubt that they will antagonise the local community here." "People living along the border have dealt with the negative effects of partition for decades and I know if you asked anyone living in the Jonesboro area, which straddles the border, they would leave Minister Kennedy in no doubt that they are in Ireland regardless of his signs." Fearon went on to say that while the issue of these road signs may seem trivial, it masked more serious underlying issues; "The rural roads around South Armagh are in a dreadful state of disrepair and with Roads Service budgets slashed beyond belief for this financial year I think the Minister would be much better placed targeting resources here." She continued, "Also my Sinn Féin colleague, Fews Councillor Pat McGinn has campaigned for many months to have necessary landscaping work undertaken on the major roundabouts leading into Newry. Again,there does not seem to be budget available for this work." "It is also worth bearing in mind that previous DRD Minister Conor Murphy had initiated a consultation on the introduction of bi-lingual signage welcoming motorists to towns in either Gaelic and English or Ulster Scots and English. There were over 100 community responses to this consultation. When Minister Kennedy assumed office he was extremely quick to rubbish this idea citing 'challenging economic times' and 'limited resources' as reasons not to proceed." Fearon added, "Indeed the Minister has gone against the Tourist Board on this issue which in 2004 advised that
"The idea of Welcome to Northern Ireland signs at border crossings would not be welcomed and should not be pursued."
"I believe that Minister Kennedy should arrange for the removal of these signs as soon as possible and concentrate on the real issues of the day."
More on this story:
Controversial 'Welcome to Northern Ireland' road sign set for South Armagh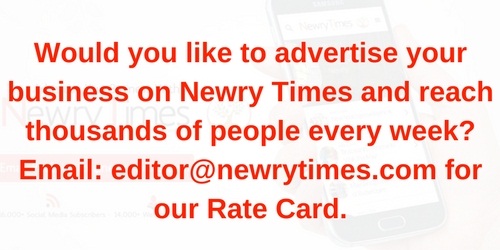 Both comments and pings are currently closed.