Ireland Revisited: Part 21
Any analysis of the Northern Ireland 'Troubles' is inextricably linked to the paramilitary leaders at the head of each organization, who organized attacks on the enemy and led their organization through a mixture of fear, charisma and impressive credentials.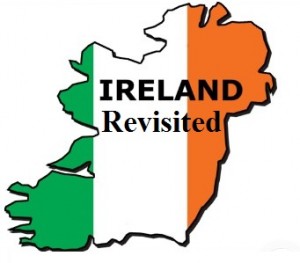 Billy Wright was no different. Wright was born in July 1960 and joined the UVF in his teenage years. Through his own UVF operations he soon rose up through the ranks of the UVF to become an influential member. A somewhat enigmatic character, Wright was a Born Again Christian as well as a deadly assassin, which made him a somewhat mysterious character.
Wright was born in Wolverhampton, England but grew up in south Armagh and mixed freely in his younger years with Roman Catholics, even playing Gaelic football on occasions.
After the 1976 Kingsmill massacre, when ten Protestants were killed by the Provisional IRA, Wright joined the UVF. In 1977 Wright was arrested and sentenced to six years imprisonment for arms offences. Upon his release Wright moved to Portadown, got married and worked as an insurance salesman.
He went back to the UVF in the mid 80's and became leader of the Portadown area. Under his leadership, up to 20 sectarian murders of innocent Catholic civilians were attributed to Wright and his UVF men. By now Billy Wright was gaining huge media attention, with investigative Sunday World journalist Martin O'Hagan labelling Wright as "King Rat", a label which stuck with Wright.
Peace talks in 1994 between the UVF leadership and the British Government were furiously condemned by Wright, who believed the UVF ceasefire was the wrong decision at the wrong time. At loggerheads with the UVF hierarchy over the ceasefire, Wright was dismissed from the organization and subsequently formed the Loyalist Volunteer Force (LVF), which was essentially the old mid-Ulster UVF battalion.
Wright, appearing at a Drumcree protest, made a defiant statement after learning of UVF threats against his life and stated;  "I will not be leaving Ulster, I will not change my mind about what I believe is happening in Ulster. But all I would like to say is that it has broken my heart to think that fellow loyalists would turn their guns on me, and I have to ask them, for whom are you doing it?"
Wright was jailed in 1997 for threatening to kill a woman and eventually made the Maze his permanent residence after a brief stint in Maghaberry Prison. The LVF then agreed to a ceasefire, hoping that by this gesture Wright would therefore be eligible for early release under the terms of the Good Friday Agreement.
Wright however, would not live until the end of the year. In the early hours of 27th December 1997 Billy Wright was murdered inside the Maze Prison by members of the INLA. The three man INLA team (Christopher 'Crip' McWilliams, John Glennon and John Kennaway) exploited the lapse in security and cornered Wright in a prison van.
Kennaway held the driver at gunpoint whilst Crip McWilliams opened the side door of the van and fired four shots at Billy Wright, killing him within seconds.
The three man INLA team calmly walked back to their prison cell and handed themselves in to the prison authorities along with a prepared statement; "Billy Wright was executed for one reason and one reason only, and that was for directing and waging his campaign of terror against the Nationalist people from his prison cell in Long Kesh".
Wright's death was met with horror within the Loyalist community, dumbfounded by the fact he was murdered inside a maximum security prison where paramilitaries were segregated. The disbelief soon turned to conspiracies of collusion between the INLA and British authorities.
The LVF vowed revenge for their leaders' murder and the revenge mission soon became apparent over the following days and weeks…
Short URL: https://newrytimes.com/?p=202
Posted by
Newry Times News
on Jul 31 2012. Filed under
Features
. You can follow any responses to this entry through the
RSS 2.0
. You can leave a response or trackback to this entry