Newry Council issue community alert notice
Posted by
Newry Times News
info@newrytimes.com
Thursday, July 26th, 2012
Community
Recent goings on in Newry and the surrounding area have resulted in the council issuing a "Community Dragon Alert". The combination of large eggs being found at Grounded Slieve Gullion and dragon-like footprints left at Slieve Gullion and Hill Street has led to a sense of fear and caution in the area, thus requiring the council to take action. Local residents were unsure as to who or what the culprit was, however the answer may lie with a quick-fingered photographer. Grainne Powell, Chief Executive at the children's charity, Sticky Fingers was on her lunch when she captured what appeared to be a dragon flying overhead. Speaking to Newry Times, she explained, "I was walking towards The Quays when I felt the sun being quickly blocked and there appeared to be a dragon flying above me. I had my phone in my hand and shot a photo in the direction of the animal, I wasn't even sure I caught it on camera." Prior to the photo being taken local councillors were inevitably concerned and had visited the various locations of the findings but were unsure as to how the issue should be dealt with. However, in light of the more recent photographic evidence, the council are taking every measure to ensure the utmost safety for the residents of the area. Eddy Curtis, Director of Administration for Newry and Mourne District Council has tried to reassure residents, "We [the council] believe that this may be a threat to the community however we cannot be entirely sure. Having spoken to residents and local councillors, many believe it to be a friendly dragon. Nonetheless, we have issued this Community Alert for the well being of everyone." It is anticipated that the dragons may be here for an event as Prof. Von Merkel, an expert in such creatures, claims that, "The first weekend in August will be the 5000 year anniversary of the dragons on the mountain." He continued, "I wouldn't be surprised if there was an event at Slieve Gullion to mark such an occasion and for the public to come and look for them but we'll have to wait and see." The community alert has been attached to lampposts and public areas and highlights what residents should and should not do if they encounter the animals. If you have any additional information or photographs please inform the Ministry of Alternative Detectives (MAD) on 028 3025 7885.
More on this story:
Dragon egg discovered in cracking find at Slieve Gullion
Council call on Von Merkel to investigate suspected 'Dragon Footprints'
Extra-terrestrial footprints found at Slieve Gullion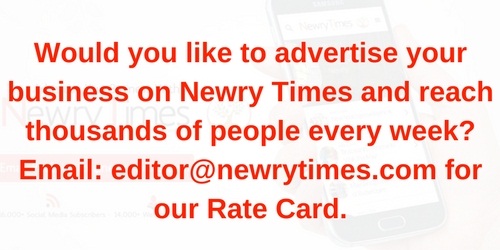 Both comments and pings are currently closed.