New EU legislation to affect local drivers
Posted by
Newry Times News
info@newrytimes.com
Monday, July 2nd, 2012
Community
,
News

Motorcyclists, bus drivers, lorry drivers and driving instructors in Newry are among those who will be affected by new EU legislation. Environment Minister Alex Attwood today confirmed the introduction, from 19th January 2013, of new legislation on driving licenses aimed at improving road safety in line with EU requirements. The changes are a direct result of EU directives. The changes include restrictions on the age for riding large motor bikes without previous experience and an increase in the minimum age requirement for bus drivers. They will also introduce new qualification and training requirements for driving examiners, and affect car drivers towing trailers.
The Minister said: "These changes are designed to build on the significant progress that we have already made on road safety. They will help to ensure that new motorcyclists gain the right skills and experience before riding bigger bikes. They will also raise standards for professional bus and lorry drivers, and further improve the professionalism of driving examiners. The changes from 2013 are a direct consequence of EU directives and come into place across Britain and Northern Ireland. The aim is to improve Road Safety, though clearly they will introduce some restrictions on some drivers." He added, "I appreciate that there may be a view if all this is really necessary. However, access to the most powerful motorbikes at age 24, better training, assessment of driving examiners, can all help road safety." Under the new rules there will be changes to the licensing categories for motorcycles, including the introduction of a new medium-sized category. Access to more powerful bikes will be staged subject to competence, age and previous experience. The minimum age for riding the largest bikes without previous experience will rise to 24 (currently you may ride any size of bike two years after passing a motorcycle test on a small bike, and that can apply to riders as young as 19). The changes will also mean that a learner rider on a medium-sized or large motorcycle will have to be accompanied at all times by an approved motorcycle instructor (AMI) when riding on public roads. Driving examiners will be required to meet a minimum initial qualification criterion for recruitment and will be subject to periodic training and quality assurance checks. Drivers of buses and lorries will have to renew their driving licences and demonstrate medical fitness every five years (the current UK requirement is five-yearly renewal only after the age of 45). For car drivers, the combined weight of a towing vehicle and trailer will be restricted to a maximum of 3,500 kg. For bus drivers, the minimum age will increase from 21 to 24. However, this will not apply to drivers who successfully complete the certificate of professional competence (CPC) initial qualification: they may continue to drive in a professional capacity from the age of 18 on a regular service where the route does not exceed 50 km or from the age of 20, when the 50 km restriction on the length of the route does not apply. Enhanced licence security features will also be introduced in order to help combat fraud. Full details about the changes can be found at
http://nidirect.gov.uk/eu3d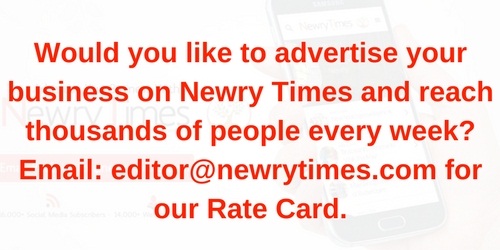 Both comments and pings are currently closed.