Local woman selected as new Sinn Fein Assembly Member
Posted by
Newry Times News
info@newrytimes.com
Tuesday, June 26th, 2012
News
,
Politics

Sinn Fein has revealed that 20 year old Megan Fearon is set to become the newest Assembly Member in Stormont with news of her selection by Sinn Féin party members at a convention held yesterday. Megan has been a member of the Jim Lochrie Sinn Féin Cumann for the past 5 years and she has also been heavily involved in the Sheena Campbell Cumann at Queen's University during her time spent studying there. Most recently Megan joined the Officer Board of South Armagh Sinn Féin Comhairle Ceantair as Youth Officer where she has been instrumental in establishing formal youth structures in the area.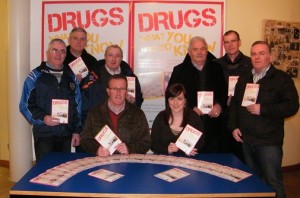 Within the past number of weeks Megan has completed her studies towards a BA honours degree in Politics, Philosophy and Economics and she hopes to graduate later in the summer. Miss Fearon's candidacy was proposed by local councillor Packie McDonald, who took the opportunity to wish his party colleague well in the future, "I have worked with Megan on a number of election campaigns over the years and I have always found her to be professional and diligent with any task undertaken. Locally, Megan has been an advocate for youth issues such as drugs awareness and promoting positive mental health. I know that she will provide a strong voice for all the people of Newry and Armagh and young people in particular." Outgoing MLA of 14 years Conor Murphy spoke warmly of Megan during the convention saying, "I am delighted to endorse this bright, energetic and intelligent young woman. Megan will be a welcome asset to the Newry Armagh constituency and I look forward to working closely with her. I know that going into the Assembly will be something completely new to Megan and, while this would daunt many of Megan's age, I am confident that she will rise admirably to any challenges set." The MP continued by outlining his own redefined role, "As a result of our decision on double jobbing Sinn Féin will now have a dedicated team of five MPs, who will not only very ably and effectively represent their constituents, but who will also be able to give greater time and attention to building our relationship with the diaspora and with progressive forces in Britain and promoting our uniting Ireland objective. I am looking forward to focusing my attentions on these aspects of work and I am confident that the addition of Megan to the constituency team can only mean good news for the people of Newry and Armagh and South Armagh residents in particular." The proposal of South Armagh Comhairle Ceantair to select Miss Fearon to replace Conor Murphy MP in the Assembly must now be ratified by Sinn Féin's Ard Comhairle. This is due to take place over the coming days.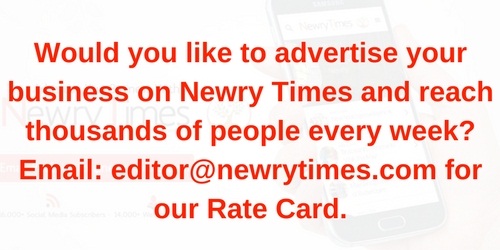 Both comments and pings are currently closed.