Newry City Ladies 13 – 1 Crumlin Ladies
Posted by
Newry Times News
marketing.newrytimes@gmail.com
Monday, June 11th, 2012
Sport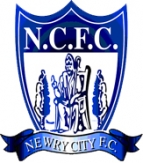 NIWFA League Division 3
An evening which saw unseasonal continuous rain turned out to be good for Newry Ladies who took to the conditions like ducks to water. Straight into the groove the girls worked hard creating chances continuously, the best chance being when Lisa McCann was unlucky hitting the post after Aoife Lennon played an excellent through ball past the Crumlin defenders. The first goal was not long in coming when a great delivery from Nicola Clements over the heads of the Crumlin defenders leaving them racing against the Newry forwards for the ball. It was Aimee Mackin who won the battle to get to it first and she calmly finished to get her name on the score sheet first. The second soon followed from a strong ball down the line from Alex Hurst to Moya Feehan who crossed over to Aimee Mackin once again to finish. Displaying her undoubted class Alex Hurst was unlucky not to claim the third goal when she went on a mazy run with the ball in the box but just could not get a clear sight of the goals. The next Newry chance allowed Crumlins 'keeper to display her agility when she made a first class save denying Aoife Lennon her first.  Aimee Mackin then continued her hard work taking the ball up the side line beating her opponent and crossing to Moya Feehan who was as usual in the right place to finish to the net. Aoife Lennon then got the goal she deserved with support from Alex Hurst and Moya Feehan once again, Aoife took her chance from just outside the box and flashed it into the top of the net. Newry were then awarded a penalty following a poor tackle on Moya Feehan inside the box allowing Nicola Clements to knock in the sixth goal of the night and adding another to her penalty tally. Not dispirited Crumlin continued to try hard and were rewarded when a through ball caught the Newry defence out and let the Crumlin forward come through to let them pull one back. After regrouping at half time, trying to fit as many ladies as possible underneath one umbrella in attempt to build up the energy levels again and regain some heat into bodies the ladies went back out again determined to keep the pressure on Crumlin. These efforts soon bore fruit when a Crumlin player handling the ball in the box and giving away the second penalty of the match which Nicola Clements stepped up to take and duly slam home once again. This was followed when Aoife Lennon once again played a super ball up the right touchline to Moya Feehan whose goal bound effort landed to the feet of Eireann McLaughlin who made her finish look all too easy. The same two girls were involved in Newrys next goal when Moya Feehan went racing to a long ball over top which she picked up on the end line and a great run by Eireann McLoughlin allowed Moya to set her up for a tap in. Aoife Lennon then knocked in another following a ball from Aimee Mackin. The tenth then came from a well worked goal after Moya Feehan set up goal keeper come striker Connie Burns who stroked to the net. Northern Ireland international Alex Hurst then made it 11 after some intricate passing and then got the 12
th
with a powerful run and drive. Alex then claimed her hat trick and also the last goal of the night after a ball from Aimee Mackin let Hurst put it home past the Crumlin 'keeper to end the night. Although beaten heavily Crumlin Ladies deserve credit for playing hard from start to finish in atrocious conditions, their sportsmanship rewarded with a goal which was only the 2nd which Newry have conceded this season. Once again there was a range of goal scorers for Newry from all over the field and each player was a contender for Player of the Match. However as Alex Hurst netted a late hat trick she is a worthy recipient.
Newry City Ladies Team:
Katie Farrell, Marianne Marron, Fiona Martin, Nicola Clements (2), Alex Hurst (3), Eireann McLoughlin (2), Aoife Lennon (2), Amy Kelly, Lisa McCann, Moya Feehan (1), Aimee Mackin (2). Subs: Taja McIlroy (Marianne Marron), Connie Burns (1) (Lisa McCann), Orlaith McKeown (Amy Kelly).
Newry Times Player of the Match:
Alex Hurst.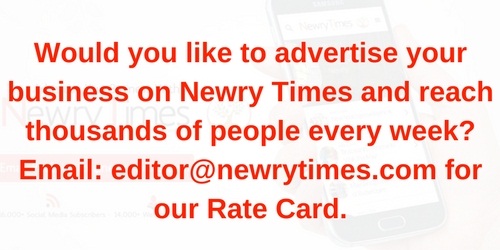 Both comments and pings are currently closed.