Bargain, Barter, Trade – The art of sales and marketing in a digital age
Social Media 'Yer Arse'
The reaction of some people to the idea of using social media to help their businesses grow still amuses me to this very day. "That awl BookFace isn't worth a damn", they would say. Or, "The only twit twitting on Twitter is you". It's been a rocky road, but the inevitable embrace of social media as an effective and affordable means of marketing for local business has finally shone through.
For many business owners, it was really the idea of the unknown that lead them to curl up in their shell and hide away at even the mention of social media. Most of them probably aren't that social to begin with  (in the traditional sense of the word) and the thought of totally exposing your business and its ideas to the public just seemed absurd. At least with an advert in the newspaper, you can cut it out and stick it up on your wall, smile and feel proud; never truly knowing how the thousands of people who see it actually react to it until they appear at your door.
But, social media is different. In fact, it puts a whole new twist on the idea of freedom of speech, encouraging public participation in the creation of brand perception. Even academic study on the topic has confirmed that contemporary consumers are now more influenced by what their peers say about a certain brand than what the brand might say itself.
Believe it or not, Social Media presents an opportunity for businesses rather than a threat. The opportunity is for you to speak out to an audience that is willing and ready to listen. It's real time communication with fast results, visible reactions and an ability to create a domino effect that, even in your local community can change the perception of your business and increase your sales.
Social Media is not rocket science, but it is a channel that when utilised effectively, can generate significant return for very little investment. Here is a great image (right) that puts it in perspective – the perspective of a donut lover anyway…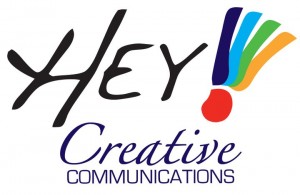 Garret O'Hare is the Managing Director at at Hey! Creative.
To find out more visit www.heycreative.co.uk
Head Office
Granite House,
St.Mary's Street,
Newry, Co.Down
N.Ireland
BT34 2AA
T: +44 (0) 28 3025 4584
E: info@heycreative.co.uk
Short URL: https://newrytimes.com/?p=16629
Posted by
Newry Times News
on Jun 7 2012. Filed under
Business
,
Features
. You can follow any responses to this entry through the
RSS 2.0
. You can leave a response or trackback to this entry