Newry – Clean streets and proud people
Thirty-four miles from Belfast, just under double that from Dublin, the border city of Newry is an apt connecting point on the torch's historic journey between two Irish capitals.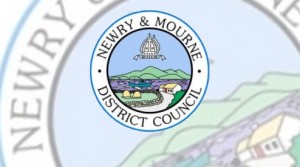 Planted at the heart of two areas of outstanding beauty, the mountains of Mourne and the Ring of Gullion, more than 300 years ago the Irish writer and satirist Jonathan Swift's visit to Newry was bittersweet, prompting him to describe it in less than flattering terms: "High Church, Low Steeple; Dirty Streets, Proud People."
Three centuries later, the high church with the low steeple still stands but Newry's streets are clean and the people are as proud as ever – even if Newry has endured a difficult 2012, with several huge bombs having been discovered in the city.
Citizens from both sides of the community here, however, are united by a love of sport, and one young man in particular embodies their indomitable spirit.
The story of 17-year-old Ryan Cinnamond, who has been selected to carry the torch through Newry today, is one of tragedy, bravery and eventual recovery. Back in November 2010, he was another sports-mad teenager, a supremely talented soccer player and Gaelic footballer.
One night, however, he complained of a severe back ache and numbness down his right leg. He went to bed after taking some pain killers, but lay awake restless and in pain most of the night.
The following morning Ryan got up and prepared for school – he had an important GCSE exam that day – but collapsed in agony minutes later, and was rushed to hospital. Vigilant staff at Daisy Hill Hospital suspected a dissecting aortic aneurysm and ordered an emergency CT scan, which confirmed their suspicions.
Ryan was rushed to Belfast City Hospital but en route his aneurysm ruptured, and he had no pulse. Given a 10% chance of survival, Ryan lost an astonishing seven litres of blood during surgery.
The youngster, though, astounded medical staff and survived the first operation, only to be dealt another devastating blow. Doctors broke the news to his family that Ryan would have to have both legs removed – his limbs had died due to a lack of blood supply.
Following a one-month stay in the intensive care unit and several more operations, he finally came home on 20 December but after yet another setback – a blood clot on his right lung – he was admitted to Musgrave Park Hospital in January 2011, where he has been an outpatient ever since.
His recovery has been long, slow, and painful: while Ryan was completing his GCSEs in May and June of last year, he was also fitted with artificial knees.
Doctors told him that getting used to his new prosthetic legs would be difficult and could take a long time. Ryan baffled them by taking his first tentative steps on 1 February 2011.
In Newry today, he will walk proudly with the Olympic torch – through clean streets, past some very proud people.
This article is proudly sponsored by Newry & Mourne District Council.
This article also appeared today in The Guardian Newspaper. To view it, click here: Olympic torch route, day 18: clean streets, proud people
Short URL: https://newrytimes.com/?p=15159
Posted by
Newry Times News
on Jun 5 2012. Filed under
Community
,
News
,
Sport
. You can follow any responses to this entry through the
RSS 2.0
. You can leave a response or trackback to this entry