Marathon fever grips Newry
Posted by
Sean McKevitt
smckevitt86@gmail.com
Thursday, May 31st, 2012
Community
,
Sport
This Sunday hundreds of people will gather in Newry City Centre to take part in the fifth annual Newry City Marathon. For some it's the fulfillment of a lifetime ambition and for others it's a way to raise money for a charity close to their heart. All of the long hours pounding the roads in preparation are drawing to a close, as this week marks the end of the hard training for the runners and the beginning of the wind down period.
Registration
Online registration is now closed but you can now register and pick up your race number, micro chip and goody bag for the half and full marathon at Linenhall House in the WIN Industrial estate. Registration times are as follows: Thursday, 14:00 to 20:00. Friday, 10:00 to 18:00. Saturday, 10:00 to 18:00. Registration forms for the fun run are available from the Newry Credit Union. Completed forms should be returned to the Credit Union and upon receipt, each entry will receive a race number to wear for the Run. All proceeds of the fun run will go to this year's designated charities.
Start times
The start times for each of the races are as follows: The Full and half marathon walks will start outside Newry Sports Centre at 8.30am. The Full Marathon will start outside the Newry Sports Centre at 9:00am. The half marathon will start outside the Newry Sports Centre at 9:30am. The fun run will start at 9:45am at the Buttercrane Shopping Centre Francis Street. The organisers advise that you arrive at least 45 minutes before the start of your event, as this will enable you to familiarise yourself with toilets, refreshments and the start and finish areas.
Timing and Results
There will be a 'ChampionChip' timing mat at the finish. All participants must cross this to enable results to be recorded. Results will be displayed at the finish and will be available on the website
www.newrycitymarathon.com
Race pacers
For the second year running, local running club 'Newry City Runners' will be providing race pacers for the half marathon and this year they will also be providing pacers for the full marathon. Pacers are useful for all those searching for that personal best or a specific time. For example, if you would like to run a sub 1.40hr in the half marathon, then all you need to do is to stay with that pacer who will be wearing a unique running vest with the time clearly displayed and will also be carrying a pacer sign. Keep an eye out for these on the day.
And finally…Good luck!
Newry Times would like to take this opportunity to wish everyone taking part in this year's events the very best of luck! For those not taking part, go down and show your support!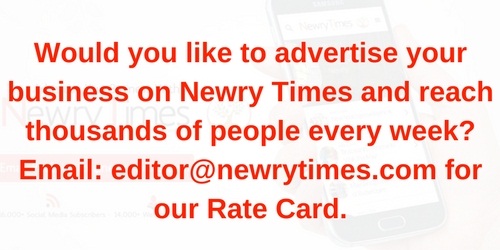 Both comments and pings are currently closed.