Rostrevor Mum 'in the frame' for business success
Posted by
Newry Times News
info@newrytimes.com
Sunday, May 20th, 2012
Business
,
Community
Rostrevor mum Julie McGinn is 'framed' for success following the launch of a new business called Framed Names, a personalised handcrafted gift item. Using Facebook to promote her products, just six months since starting the business Framed Names has already scooped lucrative hotel contracts and built a significant client base. The creative 'mumprenuer' developed the idea for her new business after she found it difficult to get a unique, personal gift for her niece's birthday. She hit on the idea of developing a personal framed name gift which was hand-made and themed to suit the child. While initially a birthday gift, Julie has since developed the range to encompass wedding gifts featuring the bride and groom's name which local hoteliers have commissioned, as well a communion frame and new baby themed products.
Julie explained to Newry Times, "I wanted to create something really special for my niece's birthday rather than buying an off the shelf item. I decorated each letter of her name individually and placed it in a themed background. I framed the finished name and it got quite a reception when I presented it to her. When other people started asking me to create bespoke frames for their children's bedrooms and gifts I quickly realised there was a real demand for hand crafted products like this."
Using Facebook, craft fairs and word of mouth to promote her bespoke products, Julie has built up the business from her kitchen table over the last few months, while also looking after her two children aged 4 years and 2 year old.
"I've always been creative and studied Design as my degree option. It's something I always did around home and in my free time, but I only realised the business potential when I saw the response to the framed names. I just launched a Facebook page with images of all the sample frames. Once I hit on the idea, I just ran with it – I didn't want to spend time applying for grants or getting support to start a business. Since then I've had a number of orders from the UK through Facebook and I've shipped dozens of birthday gifts all over the world."
Julie continued, "The interest in the wedding products has been wonderful and I'm thrilled to have won a year-long contract with a local hotel who wants to give as a gift to couples who have their wedding celebrations in the venue, which is a great endorsement for the quality of the frames. I am fortunate that I've found something I love to do, it's flexible enough to fit around my home life and people really like the product. I'm excited about growing the business to the next level."
Framed Names offers ranges for boys and girls in a variety of frame sizes and colour themes as well as wedding, communion and new baby designs. Framed Names delivers across Ireland and the UK costs start at just £19.99. For more information contact Framed Names  or email framednames@me.com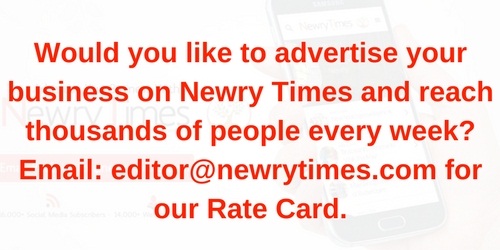 Both comments and pings are currently closed.