Newry City Ladies, Meet the Players: Aoife Lennon
Posted by
Newry Times News
marketing.newrytimes@gmail.com
Wednesday, May 16th, 2012
Sport
Having won the NI Womens FA Division 4 and the League cup last season, the Ladies have made the step up to Division 3 this season, though no one has put them up to a proper challenge yet as they are yet to concede a goal in the League or Cup and have scored a huge 38 goals in their first 4 League matches of this season's campaign alone.
And one person who plays an important role as team captain, is Aoife Lennon who has knocked in 7 goals herself for the team. Though not only has Aoife been busy with NCFC Ladies, Aoife has also been representing Newry playing for the u19 International NI squad along with another Newry City lady, Alexandra Hurst. Aoife now has been selected for the Northern Ireland Senior International Women's Squad to take on Bulgaria in a UEFA Womens Euro 2013 Qualifier at Solitude (kick off 3.00pm) this Saturday 19th May, for  which we wish her the best of luck. Ryan McConville, who was the Newry Ladies team manager last season, has stated how much he rates Aoife as a player and feels that she has a massive future in the ladies game. He said that she has been a positive role model for both the young and old players at Newry and also a positive character in the changing room, bringing the team to life when she plays and is on her game. Recently Newry Times caught up with Aoife Lennon to find out a little more about her:
Name:
Aoife Lennon.
Age:
19.
Previous clubs:
Armagh City ladies, Loughgall Lakers.
Position:
Centre Midfield.
Greatest achievement so far in your career?
Playing senior level for Northern Ireland as well as scoring in the elite stages u19s against Poland.
Best player you have played against?
This is a hard one, there's too many!
Best ground you have played in?
Windsor Park.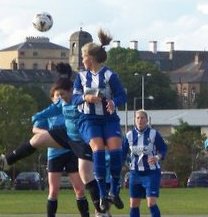 Who is your sporting hero?
David Beckham.
If you were to throw a party which celebrities or sports people would you ask around?
David Beckham, Messi, Van Persie, just to ask them for tips!
What club would you like to play for in the future?
Arsenal ladies or an American team.
What is one thing that you enjoy while playing football?
Meeting new people and winning!
What inspires you to play football?
My dad, he taught me everything and he is my inspiration in every game.
What is your least favorite training drill?
Nothing, different drills teach you different things!
Who has been the biggest influence in your career so far?
My family / Ryan McConville /Alfie Wylie.
What brought you to play for Newry?
"Where Ryan goes I go" I wanted to be part of something special and seen the talent and achievements with this club.
Who is the biggest joker in the team?
I would say myself but Monday night's cup match there was a few jokers.
Which team mate has the biggest bag of toiletries?
Probably me, I carry everything!
Who is the best trainer at the club?
Lisa McCann.
Who is the best/worst dresser in the team?
Not to sure, we don't have time for dressing up, but the worst is probably Judith Reid!
Who has the worst taste in music in the team?
Nicola Clements.
And finally…What's your favourite thing about playing for Newry?
The girls are a fantastic group of girls, they make you enjoy every minute, the staff are brilliant and anything you need they get. It's something special and is a pleasure to be the captain and involved in.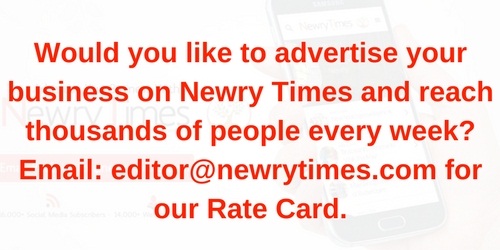 Both comments and pings are currently closed.