'Crime in Newry and Mourne down by 4.7%' – Police
Posted by
Newry Times News
info@newrytimes.com
Thursday, May 10th, 2012
Community
,
News

Police in Newry have revealed today that crime has gone down in Newry by 4.7% and they insisted that they are 'driving down crime and finding those responsible'.According to the latest annual PSNI crime statistics, crime in Newry has fallen by 4.7%, a reduction of 250 crimes. In 2011/12 and incidents of antisocial behaviour dropped by 22% (amounting to 673 fewer incidents). Detection rates have also improved by 3%. Sexual offences have decreased by 15.8% (15 less offences), robbery by 16% ( a reduction of 8 less incidents) with burglary falling by more than 24% (178  less incidents) and criminal damage offences by 7.7% (87 less crimes).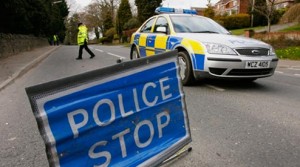 District Commander, Chief Superintendent Alasdair Robinson spoke to Newry Times and said, "I am delighted with the figures which show that almost every crime type in Newry and Mourne has fallen. The community set us a very challenging series of targets in the Policing Plan and through the dedication and professionalism of each and every officer in this area we have delivered on our promises." "But we should immediately recognize that we did not achieve this success alone. I pay tribute to all of our communities who have risen to the challenge of engaging positively with policing. Your phone calls and concerns have enabled us to respond to community issues to make your lives better. We should also remember that behind every crime is a victim, so when we think about reductions in crime, we should translate this – our collective efforts have prevented 250 members of our community from becoming victims of crime". "We recognise," Robinson continued, "That the public demands and deserves a police service that is accessible, responsive, friendly and accountable. We will continue to listen to enable us to improve our service to you. We want to focus on getting the basics right because we know that personal, professional and protective policing is what communities want." Speaking about the dramatic decrease in crime in the Newry & Mourne area, he added, "Crime in Newry has reduced by more than 10% over the last two years. This is an incredible achievement for the officers and staff who are spending more time in your neighbourhoods and for the communities who have offered their support to police and are working with us to tackle crime and find solutions. Thank you for your support. Policing needs our communities and I would ask for your continued enthusiasm as we move forward. We know it will not always be easy but we have shown that working together is the most effective method of tackling crime".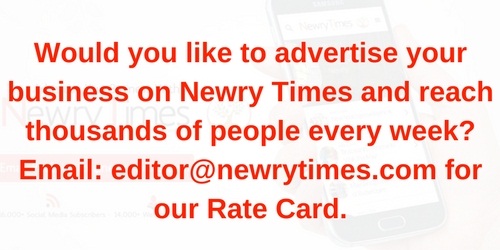 Both comments and pings are currently closed.