Poots: 'Contribution of carers is immeasurable as health service transforms'
Posted by
Declan McAteer
declan@newrytimes.com
Sunday, April 29th, 2012
Community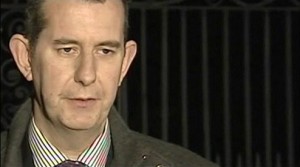 The value of carers should be better recognised and their expertise better harnessed said Health Minister Edwin Poots during a visit to Newry and Mourne Carers Centre today. The Minister was speaking as he launched a report of a survey on the lives and challenges faced by older carers in Northern Ireland. The report, Mind the Gap, was commissioned in 2011 by the Carers Trust, a new charity formed by the merger of The Princess Royal Trust for Carers and Crossroads Care. Mr Poots said: "It is hard to put a figure on the scale of the work that carers do; the contribution they make to others' health and wellbeing is immeasurable, and the level of service that they provide simply could not be delivered by the formal care system. But they, in turn, also need support. It can be exhausting, thankless and isolating work. It is therefore so important that we properly understand carers' needs and that service providers should be prepared to respond with flexibility, offering carers access to the quality support and services they need to live their own lives." Key findings of the report:
78% of respondents had concerns about what will happen to those they care for in the future.
35% of respondents believed they did not feel sufficiently trained and supported as their caring role changes, and only half felt safe or confident in lifting the person they care for.
The pressures of caring were significantly evident in several key areas including health, social isolation, finances, training and support.
Carers aged 60-69 feel caught in a 'sandwich; of caring for multiple generations which was difficult to balance with work and financial anxiety.
The Minister continued: "I have found that carers have profound knowledge and understanding of what works for them and for the people they provide care for. This expertise needs to be harnessed more effectively and we will continue to look for better ways to do this. "The survey highlights that there is much more that can be done to support and provide for carers. Our health service is transforming; it is experiencing a shift from residential, institutional and crisis care to community care, early intervention and preventative care. Thus carers are a key part of my vision of supporting people to live more independently in their own homes and in their own communities for longer. For that reason carers need to be aware that their support services will 'step up' to provide additional support where they are no longer able to." The Minister concluded: "The demands on both our care system and our carers themselves are greater than ever before and I would like to assure you that the enormous contribution made by carers, and the pressures you face, does not go unrecognised and I will continue to ensure that recognising and supporting the needs of carers remains a priority for my department. I also wish to commend the work of the Carers Trust on the work they do for and with carers, and also for continuing to raise crucial awareness of carers' issues with government and policy makers."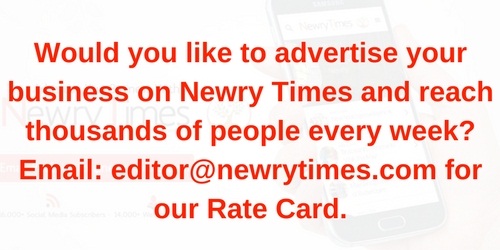 Both comments and pings are currently closed.