Players of the Carnbane, with Brian Dillon
Posted by
Sean McKevitt
smckevitt86@gmail.com
Friday, April 27th, 2012
Sport
Name:
Brian Dillon.
Age:
22.
Occupation:
Sales advisor.
Club:
North End Strollers.
Previous Club(s):
Newry City, Newry Celtic and Bridge End United.
Honours:
Vincent Gilmore Cup.
Position:
Centre Forward.
Favourite player:
Stevie Gerrard.
Favourite drink:
Powerade Orange.
What team do you support?
Liverpool.
What are your interests outside of football?
Gaelic football and the gym.
How long have you been with your current club?
Three years.
What do you think of the facilities for soccer in Newry & Mourne?
The council try their hardest, but the pitches in Newry are poor.
What would you liked to have achieved by the time you hang your boots up?
Promotion this year, fight for the Premier League next year and hopefully any other cups associated with the Carnbane League.
How would you like to be remembered as a footballer?
Someone who gives everything in every game.
Who is the best Carnbane player you've seen and why?
Paul Gorman, mainly because of his pace and ball control.
What word best describes you as a football player?
Probably aggressive.
You're stranded on a desert island, what are your three essential items?
Drinking water, my iPod and a football.
If you were down to your last £20, what would you spend it on?
Kens Chinese and the Wok Inns salted chilli chicken.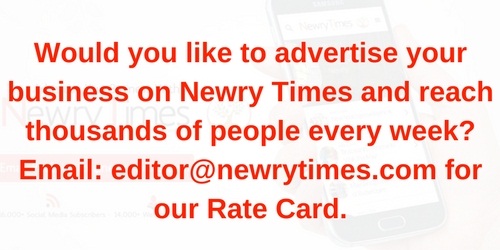 Both comments and pings are currently closed.