Sugar – are you addicted?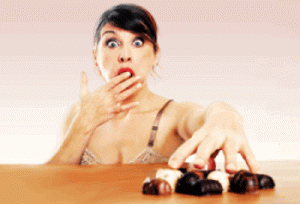 With more and more people being diagnosed with diabetes, heart problems, high blood pressure, high cholesterol and obesity it makes you question whether the popular policy of 'Low-Fat' dieting is really working?
In the opinion of some, myself included, the real problem in our diet is sugar. Hidden under terms such as glucose, sucrose, malt syrup, dextrose, and corn syrup in most of the everyday foods we put into our supermarket shopping trollies, it's no wonder we're addicted without even realizing it.
The problem with sugar is that when we consume it, our bodies release insulin, this insulin gives us energy to get things done. However, with the sedentary lives we live today, we're often not moving for the majority of our day. This means our bodies then store this released insulin as fat. (Eat enough sugar and release enough insulin over time, eventually your body can't cope with it and you develop diabetes). In the meantime our energy dips with the accompanying sugar low and our craving for more sugar to have more energy rises again and so the cycle continues.
The other major problem with sugar is that when we eat it, thanks to our hormones, our appetite is never satisfied with it alone and no matter how many donuts we eat, we're not going to feel 'full'. And so the cycle continues yet again. It's a toxic habit and studies have found the chemistry in the brain of a sugar addict is similar to that of a drug addict.
Are you a sugar addict?  Find out..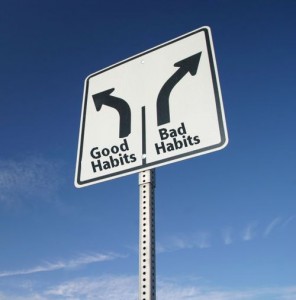 1. Is the prospect of going one whole day without sugar daunting to you?
2. Are you overweight with a high body fat percentage?
3. Are you constantly hungry yet eat quite a lot and lead a rather sedentary lifestyle?
4. Are you always craving sugary, sweet foods?
5. Do you suffer with poor concentration?
6. Are you irritable? Moody? Depressed?
7. Do you suffer from headaches?
8. Do you wake up tired, needing tea/coffee or something sweet to get you going in the mornings?
9. Is your energy lower now than it used to be?
10. Do you suffer with fatigue? Often too tired to exercise and falling asleep in the early evening?
If you answer 'yes' to more than 5 questions you're highly likely to be addicted to sugar.
The good news is that beating this addiction is possible. The bad news is that you will more than likely suffer from withdrawal symptoms. However, if you stick with it, you will find your energy increases and will be more constant, you won't suffer with those 3pm sugar blues (honestly!), you'll sleep better, look better, feel better and the bonus – you'll probably lose weight too and spend a lot less on vending machines!
To help you along, here's my tips on things you can do to make your journey to health a little easier:
– Try adding a good B Complex to your day; this will help improve your energy and also boost your mood.
– White bread: SWAP IT FOR wholegrain rye or a low GI bread such a Burgen.
– Chromium Picolinate 1000mcg a day has been proven to help with sugar withdrawal.
– Sugary breakfast cereals: SWAP IT FOR porridge or unsweetened muesli.
– Cinnamon, a teaspoon a day added to cereals, yogurts, smoothies helps maintain even blood sugar levels which help with cravings.
– Cereal bars: SWAP IT FOR 2 oatcakes with no-added-sugar peanut butter.
– Decrease your salt intake as it makes you crave sugar.
– Stir fry sauces: SWAP IT FOR homemade sauces with ginger, garlic and olive oil.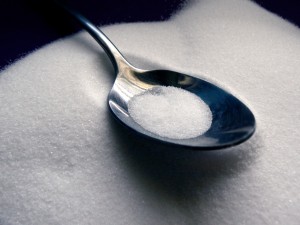 – Say no to desserts and instead have baked fruit or try frozen grapes for something sweet after meals.
– Fizzy drinks, diet and zero sugar included: SWAP IT for soda water and a slice of lime.
LISA'S TIP:
A new habit can take up to 6 weeks to become a part of your daily life, commit to at least 1 month without sugar and reward yourself after 2 weeks with something non-sugar related to keep you motivated or enlist a friend to go cold turkey with you to keep you accountable.
Short URL: https://newrytimes.com/?p=11864
Posted by
Newry Times News
on Apr 25 2012. Filed under
Lifestyle
. You can follow any responses to this entry through the
RSS 2.0
. Both comments and pings are currently closed.