New 'champions' support anti-racism campaign
Posted by
Newry Times News
info@newrytimes.com
Saturday, April 21st, 2012
Community
Champions from across the community this week pledged their support for the second phase of the 'Racism is Wrong' anti-racism campaign, which was launched in Newry this week. Guest of honour Jonathan Bell MLA, Junior Minister of the Office of First Minister and Deputy First Minister, welcomed the new programme of activity taking place across in Newry and Mourne. Over the next few months, the Racism is Wrong message will be spread through regional newspaper advertising, online, washroom posters in pubs and clubs, and a media workshop experience for secondary school students. Local broadcaster Carolyn Stewart hosted the event at Newry Arts Centre and introduced some of the new 'Champions of Change', who include broadcasters Natasha Sayee and Emma Diaz, as well as Ulster Rugby's David Boyd and MLA Jim Wells, who join established champions like TV personality Pamela Ballentine and Hassan Mansour of the NI Islamic community. Launching the campaign, Cllr Charlie Casey, Mayor of Newry and Mourne, said, "We want our area to be a place where everybody, irrespective of their religion or ethnic origin, can feel welcome and live their lives as they choose, free from any kind of discrimination." The main speaker was Dr James McCammick, Joint Chair of PEACE III Southern Partnership who said: "Research has shown that minority ethnic experience a range of challenging issues affecting their well-being and everyday lives. "Barriers exist such as language, the lack of appropriate information, the lack of knowledge of rights and entitlements, isolation, abuse of employment rights, difficulties accessing services, harassment, prejudice and racism. There are a lot of myths that can contribute to a climate of hostility and racism. We can still hear people say:
they are taking our jobs, they come here to live on benefits
or
they don't want to learn
English
." Dr McCammick said the facts were actually very different.  He said: "Migrants are not taking anybody's jobs – in many cases employers recruit migrants to fill skills gaps and labour shortages. Many migrants are not eligible for benefits, despite paying full taxes, and evidence shows that migrant workers contribute more to the economy, both as taxpayers and consumers of goods and services, than they receive in benefits." The campaign has established its own website –
www.racismiswrong.com
-which gives full details of campaign activities and calls for public support by clicking on the 'Register Your Support Here' button.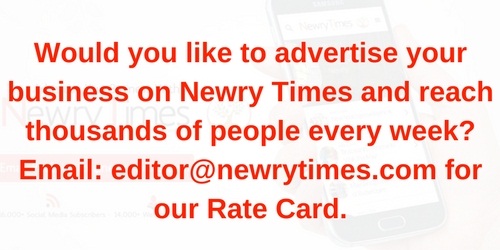 Both comments and pings are currently closed.