7 ways to clearer skin in 7 days!
Posted by
Newry Times News
marketing.newrytimes@gmail.com
Wednesday, April 18th, 2012
Lifestyle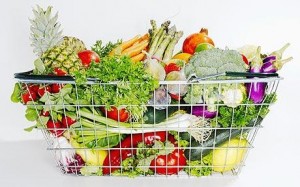 A good complexion comes from within. Your skin is literally made up of the food and beverages which you consume each day. Yes, lotions and potions can promise you the world and they do help give you that radiant glow to some effect, but it's what goes into your mouth, the quality of sleep you get, combined with daily cleansing and moisturizing (yes even men too!) that's going to get results. Today we look at how you can actively improve the appearance of your skin by adding just one of these tips into your lifestyle every day for 7 days to achieve glowing, healthier skin you won't want to hide.
Day 1: Avoid toxic foods and eat a clear diet
This means avoiding all processed, packaged, fast foods, no poor quality meats, no cage eggs and no sugar. Think raw, unprocessed food in as close to its natural state as possible. When choosing meats pick organic and free range where possible to minimize the toxins you're consuming.
Day 2: Drink lots of water
It will help to keep your cells hydrated, and hydrated cells are plump cells, plump cells give a youthful complexion.
Day 3: Dark green leafy vegetables are your new best friend
Aim to have at least one serve a day – cabbage at dinner time, mixed leaf salad for lunch or spinach in a breakfast omelet.
Day 4: Reduce sun exposure
Although this alone will not improve your skin, sun damage is hard to reverse, however a superb diet can go a long way to helping save your skin if you are a sun-a-holic: In a 2001 study in the Journal of American College of Nutrition, it found that those people with high sun exposure who ate a diet high in olive oil, good fats such as from oily fish and nuts, vegetables and legumes (think beans and lentils) had lower wrinkling of their skin compared to those living in the same climate who ate a lot of dairy, sugar, butter and margarine. It is, however, worth noting that we all need some levels of sunshine on our skin to maintain adequate levels of Vitamin D.
Day 5: Minimize or cut out alcohol
It is dehydrating and places stress on your body, which in turn gives you tired, dry skin.
Day 6: Up your skin health nutrients (B Vitamins, Zinc, Omega 3's and Vitamins A, C and E)
Various studies have found conflicting evidence on the relationship between acne and diets; however it does appear that those prone to acne have significantly lower antioxidant levels in their blood. Antioxidants are the super heroes of our health and are found in the majority of healthy foods, the following foods are particularly beneficial to skin health: B Vitamins: oats/bananas/avocados/brown rice Vitamin E: almonds/sunflower seeds/spinach Vitamin A: sweet potatoes/carrots/dark leafy greens Vitamin C: kiwi/peppers/broccoli/oranges/strawberries Zinc: sesame seeds/pumpkin seeds/garlic/red meat
Day 7: Stop smoking
You know you should but if you are trying and not succeeding, you may want to increase your intake of Vitamin C rich foods in the meantime, and adding a daily Vitamin C supplement of 2,000mg will be beneficial. Smokers need extra levels of Vitamin C in their diet as the toxins in tobacco mean many can be deficient in this nutrient. Repeat. Daily. Weekly. Forever. Your skin is constantly renewing itself on a monthly basis and if you don't treat your body with the kindness and good nutrient dense foods it needs every day, why should it give you consistently glowing, healthy and youthful skin?  The only side effects you may experience as a result are better energy and weight loss.
LISA'S TIP
: The 80/20 rule. The above information might seem unattainable for a lot of people, however if you are able to stick to this advice 80% of the time, you can still have your treats 20% of the time…and glorious skin too!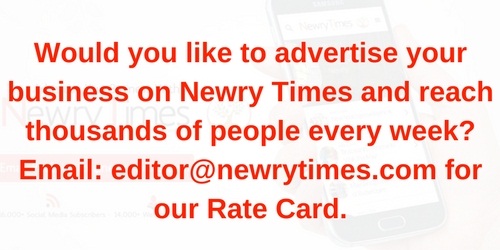 Both comments and pings are currently closed.