Crossmaglen club notes – 16th April 2012
Posted by
Declan McAteer
declan@newrytimes.com
Monday, April 16th, 2012
GAA Club News and Events
Crossmaglen Rangers G. F. C.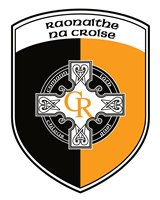 We got our league campaign under way when we played hosts to Sarsfields and we would like them and our under age players for their guard of honour. Conditions were ideal for the game and it was Rangers who were quickly out of the blocks and after ten minutes were nine points to the good. We continued to dominate and by the interval had built up a comfortable lead. Half Time Score Rangers 4 -6 Sarsfields 1 -3. During the interval management made a number of substitutions but it made no difference as we added on another three points. After this tiredness appeared to set in, perhaps we celebrated to much as our opponents got back into the game scoring six points in a row. After this exchanges were more even and we played out the last ten minutes a man down as we lost a player to injury. Final Score Rangers 4 -13 Sarsfields 1 -13. Our next game is away to Pearse Ogs on Wednesday 18th April next with throw in timed for 7 -00pm. Good to see Kyle Carragher and Paul Kernan out and about again after their operations. We hope it is not to long until you are back on the field again.
Junior League.
We continued our good start to the league with a comfortable victory over visitors Killean. Played in cold blustery conditions it was Rangers who made the better start and two goals in the first ten minutes set them on their way. Playing a good brand of open direct football they had built up a substantial lead by the interval. Half Time score Rangers 2 -6 Killean 0 -1. On the resumption it was the visitors who showed the greater urgency and soon had our defence under pressure. And three points in a row followed by a goal from a penalty had them back in the game. At this stage we were largely the authors of our own misfortune as our build up was very laboured and we had great difficulty in providing our forwards with a plentiful supply of the ball. All we had to show for our efforts in the second half was three points, but it was sufficient to keep us in front. Final Score Rangers.Our next game is at home to Forkhill on Wednesday next the 18th April with throw in timed for 7 00pm.
Cairde Raonaithe Na Croise
Our club provides facilities for twenty four teams. In order to meet increased demand and provide facilities which our young people and members deserve the club are embarking on the second phase of our development programme. In order to do so the club must raise a large amount of money. Members can help out by joining Raonaithe Na Croise and agreeing to donate £20 per month for three years. By pledging your support you will be helping your club meet the challenge of the future.
Social Entertainment
Social entertainment continues in the Rangers Hall on Monday nights. The club organises this event as a social event to give to give people an opportunity to come together to enjoy an evening of conversation and fun so why not come along and give it a try.
Lotto
The club lotto provides much needed funds for the day to day running of the club and your support is greatly appreciated. With the club involved in the championship final expenses have dramatically increased. To provide a full kit for the team cost over £1500 to hire afield to play a game under lights cost £160 other costs such as transport, first aid, catering help to swell the bill so it is vitally important that members continue to support this fundraiser. Tickets cost £1 and can be purchased from local shops or any member of the committee. If you feel you can help out by selling tickets no matter how few please contact Peadar Mc Coy or any member of the committee who will provide you with a book.
U16
The boys got their season under way with a comfortable win over visitors Shane O Neills. Playing a good brand of open football they established early dominance which they maintained to the final whistle.
U14
A week of mixed fortune for this team, on Tuesday last they travelled to Carrickcruppin an had a comfortable victory over the home side. Unfortunately the good run did not continue as we suffered defeat at the hands of Dromintee in the replay of the Feile competition. Played in Mullabawn it was Rangers who made the early running and at one stage we were nine points ahead but by the interval this was reduced to three points. On the resumption it was our opponents who improved the most and in the end were deserving winners. We wish them well in the final. It is a pity that the Minor Board saw fit to fix the replay during the holiday period as a couple of players were not available.
Sympathy
. It is with deep regret we learned of the death of Rose Moley who drove many of our teams to matches and wife of club member Gerry and mother of former players Paddy, Miceal,Gerard, Francis and Paul To Gerry and sons and entire family we send our deepest sympathy. May She Rest In Peace.
Executive Committee
Their will be a meeting of the above committee on Tuesday the 17th April in the Rangers Hall at 9 00pm sharp. All members are requested to attend.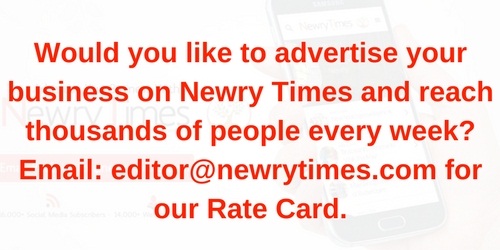 Both comments and pings are currently closed.