Huge turnout for Crossmaglen Easter Sunday commemoration
Posted by
Newry Times News
info@newrytimes.com
Monday, April 9th, 2012
Community
,
Politics
Republicans from across South Armagh gathered in Crossmaglen yesterday for the annual Easter Commemoration which followed the traditional route from Crossmaglen Ranger's Hall, through the centre of the town and Ardross before culminating at the Republican Plot in St Patrick's graveyard. This year marks the 96
th
Anniversary of the Easter Rising and the main speaker in Crossmaglen was West Belfast Assembly Member Jennifer McCann, who began by paying tribute to the local republicans who had died in the pursuit of their goals, "Volunteers Barney Morris, Seamus Harvey, Brendan Burns, Malachy Watters and Francie Caraher are all buried on this small piece of land, along with countless people who contributed to the goal of a united Ireland. In neighbouring Shelagh graveyard are the graves of Volunteers Margaret McArdle, Eugene Martin and Keith Rogers. At Easter time we republicans gather to remember both the Easter Rising of 1916 and also to commemorate all those who have sacrificed for the goal of a united and free Ireland." McCann continued, "Sinn Féin is about realizing the vision of 1916 and making the Proclamation a living reality for Irish people and over the past year, Sinn Féin has hosted packed meetings around the country as part of our Uniting Ireland campaign. Uniting Ireland is Sinn Féin's key political objective. We are engaged in the business of nation building. So, we need to be prepared to take the lead in shaping a real national reconciliation process. We need to be courageous. We need increased understanding and mutual respect. We need to reach out, to heal differences and create trust with unionists." Jennifer also spoke of the financial state of the Irish nation and the sadness of emigration; "Hundreds of thousands of our people are unemployed. Hundreds of thousands of others are struggling to survive. Highly educated, intelligent young people are flooding out of the country in scenes reminiscent of the 1950s and 1980s. Across Ireland Sinn Féin is leading the political fightback. In the last year Sinn Féin has fought five major elections. At the beginning of last year Sinn Féin won 9.9% of the vote in the south. At the end of a hard, six-week campaign Martin McGuinness took 13.7% of the first preferences." "Sinn Féin is not interested in winning seats for the sake of it. We seek political office only in order to bring about change in our country and in the lives of our citizens. Republicans are about nation building. We are about laying the foundations for a New Republic — a real republic with social justice and equality at its core. Let us go from here today even more determined to build that republic."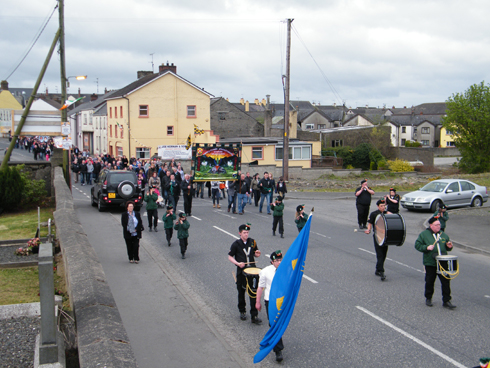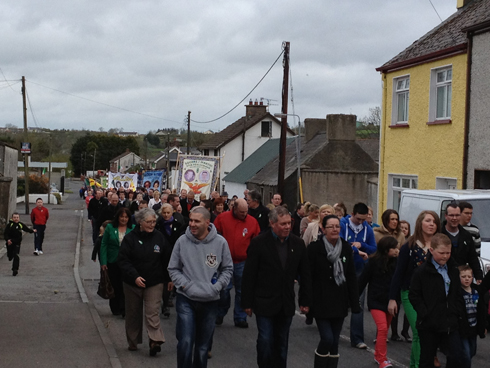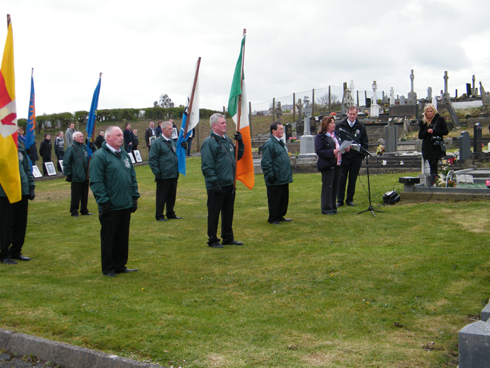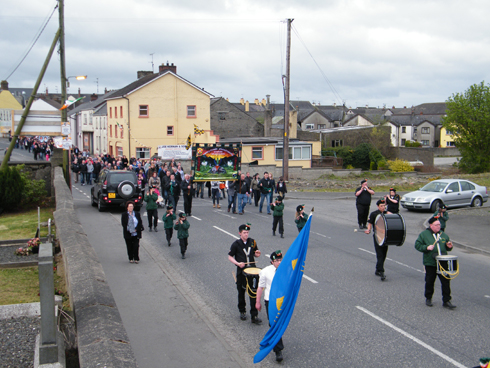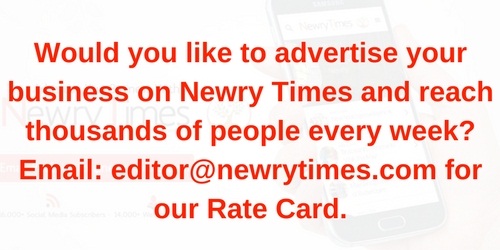 Both comments and pings are currently closed.