Concern over Teleperformance jobs reaches Dáil Éireann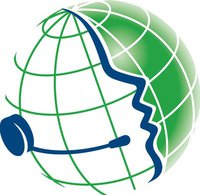 Anger over proposed job changes from Dundalk to Newry has made it's way to the Dail.
Deputy Seamus Kirk raised concerns over the difficulties some workers may face when relocating to Newry, "There are 317 people working at the Dundalk Vodafone mobile call centre, between direct Vodafone workers and Rigney Dolphin, who are contractors to Vodafone. We are told that after a review by Vodafone of their mobile call centre operations, they will now transfer to another provider, Teleperformance."
The TD continued, "While Vodafone said there would be no change in the terms and conditions of those currently employed and no jobs would be lost, staff in Dundalk have been told they will have to move to Newry or Dublin. The problems associated with people, many with families, of having to move were obviously not taken into consideration by Vodafone. Workers have been told that most of the jobs will most likely transfer to Newry, where the wages will immediately be reduced. The Communication Workers' Union have said that redundancies will arise out of the difficulties for people in having to transfer."
In conclusion, Mr Kirk insisted both Vodafone and the service providers needed to take employee concerns into consideration, "Minister Bruton needs to meet with management of Vodafone and both service providers immediately. He needs to put forward employees' concerns and seek a way in which the transfer of services could be smoother with these concerns taken into consideration."
Vodafone responded to concerns by releasing the following statement:
"We have agreed with Teleperformance that in the event of a move to Newry, every Vodafone and Rigney Dolphin employee will have the right to go to Newry when their role relocates. Teleperformance have guaranteed that terms and conditions will carry forward to Newry for anyone who chooses to make this move. A solution for those who will not transfer to Newry will be discussed through the consultation."
More on this story:
Newry telecommunications centre set to take over Vodafone staff
Short URL: https://newrytimes.com/?p=10342
Posted by
Declan McAteer
on Apr 6 2012. Filed under
Business
. You can follow any responses to this entry through the
RSS 2.0
. Both comments and pings are currently closed.