Carrickcruppen club notes – 26th March 2012
Posted by
Declan McAteer
declan@newrytimes.com
Monday, March 26th, 2012
GAA Club News and Events
ST. PAUL'S REACH ALL-IRELAND FINAL

The Gaelic footballers from St. Paul's High School in Bessbrook have done their school, families, parish and clubs proud in the last week by becoming the first team from the school to win the prestigious Ulster Colleges G.A.A. MacLarnon Cup beating St. Colm's of Derry in the final last Monday in the Athletic Grounds, Armagh. They had little time to celebrate as they had to go straight back into preparation for an All-Ireland Colleges semi-final which they had beaten a team from Fermoy, Co. Cork in Portarlington Co. Laois on Saturday with four points to spare. Carrickcruppen are well represented with Blaine Hughes, Caolan McCullough, Conor Sloan and Daniel Lewis all on the panel. We wish the School well in the All-Ireland final and we ask all our members and friends to support them in their quest to bring All-Ireland honours back to Bessbrook for the first time since 1982.
ANNUAL MASS FOR LIVING AND DECEASED CLUB MEMBERS
The annual mass for living and deceased member of Carrickcruppen G.A.C. will take place on Wednesday night, the 28th March 2012 at 8:30pm. This mass is open for everyone in the Community.
GOOD LUCK TO CROSSMAGLEN RANGERS
We again wish Crossmaglen Rangers every success in the replay of the All-Ireland Club Football Final that will take place next weekend against Garrycastle from Westmeath in Kingspan Breffni Park, Cavan.
COMMISERATIONS DONAL
On behalf of the Club I would like to offer commiserations to Donal Morgan who performed admirably in the Ulster Final of Scor in Derry on Saturday night. Donal can take heart from this in his first performance at Senior level in Scor. He has gained valuable experience that will stand to him in years to come. Well Done Donal!
THAT's AMORE!
Carrickcruppen G.A.C. are pleased to launch an Unforgettable Night of Music, Song and Dance, from some of the best young talent in Ireland. Romantic big numbers from the musicals and of course everyone's favourites, the Duets. From Irish traditional, to the classics with Pop thrown in for good measure is something to whet the appetite for Saturday 14th April in Lacey's, Carrickdale Hotel. Talent from Bessbrook to Bejing and Camlough to China, and all points in between. The best and brightest of Irish wonderful talent all performing on the night, with marvellous Chinese performers all displaying their unique talent. Music and Song to charm the God's and suit everyone's musical taste. There will be Prizes on the night for best dressed Lady and Couple and a range of fantastic prizes on offer. Watch out for our performers to hit the National headlines in the coming weeks with their array of talent and to woo the crowds. Tickets are available at the clubrooms or from members of the committee, Senior Footballers and Club members. A marvellous night out to give the opportunity to let your hair down enjoy the craic for an unforgettable night. All this for just £20. All proceeds are in aid of Club funds and patrons are advised to purchase tickets early as this is definitely an event not to be missed. Tickets are limited so to avoid disappointment you are asked to contact any member of the Executive Committee or from the Senior Footballers both Men and Women's teams. Tickets will also be on sale in the Social Club on Thursday and Friday evenings from 8pm til 10pm.
EASTER CAMP
Our Easter Camp will begin on Tuesday 10th April, 2012. The Camp as usual incorporates various activities for boys and girls aged 6-15 years old. All coaches that will be used during this Easter Camp have the recognised qualifications in G.A.A. Coaching and Child Protection. A major feature of this four day camp is the coaching of Gaelic Football. This coaching is ideal for children who are interested in developing their skills within a safe environment of fun and enjoyment. The course will commence at 10am til 2:30pm daily, and will conclude on Friday 13th April, 2012. There are limited places available on this camp and anyone wishing to enrol can do so by contacting Anthony Keenan, alternatively application forms will be given to all children at their training this week.
UNDERAGE FOOTBALL
Training for U6's and U8's continues every Thursday night from 6:30 til 7:30pm in St. Paul's High School. Training for U10's will take place on Friday night in Cloughreagh Community Centre from 6pm til 7pm. Training for U12, U14 and U16 girls will take in the field on Wednesday night at 6:30pm. Training for U14's boys take place on Monday night from 7pm til 8pm and on Thursday nights from 6:15pm til 7:30pm. We are asking all children to bring £1 with them to cover the expenses of the training facilities.
YOUTH CLUB
Carrickcruppen Youth Club continues in St. Paul's High School in Bessbrook on Monday and Wednesday nights from 7:30pm til 9pm, the Youth Club is open for all members of the community aged between CLUB LOTTO There was one match 3 number winner and next week's jackpot stands at £1750.00. The winning numbers was 5, 6, 10 and 23. The lotto provides the club with much needed income and if any member can help out on a weekly basis by either selling tickets or even by buying a few tickets they can contact Gerry McDonnell on 02830 839280.
MEMBERSHIP
Club membership is now due for the 2012 year. Membership costs £25 per adult. A registration evening will be organised in the coming weeks for Underage members and all parents are asked to keep an eye on the Club notes for more information of when the night will take place. THE SOCIAL CLUB Most of you will all be aware the Social Club has recently undergone a renovation and is a brilliant facility. However, in order to pay the associated renovation costs we ask all patrons, their extended families and members of the community to use the facility for any functions that they are planning to have.
IRISH DANCING
There are Irish Dancing classes in the club every Tuesday and Thursday from aged 4 upwards. All levels of dancers and new participants are welcome. Anyone wishing to attend the Irish Dancing are asked to contact Sarah Barry on 07985589084.
ENTERTAINMENTS COMMITTEE
The next Entertainment Committee meeting will take place next Thursday 29th March at 8pm and any member of the Club who has tickets for the fundraising night 'That's Amore' in the Carrickdale Hotel are asked to be in attendance to return all monies from tickets that have been sold.
CLUB NOTES
Anyone wishing to have put anything in the Club notes are asked to do so by email Carrickcruppenpro@gmail.com or by contacting Brenda Hughes on 07773386457 or Anthony Keenan on 07857957527.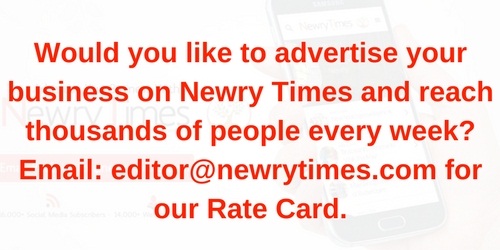 Both comments and pings are currently closed.