Players of the Carnbane, with Peter Markey
Posted by
Sean McKevitt
smckevitt86@gmail.com
Saturday, March 24th, 2012
Sport
Name:
Peter Markey.
Age:
27.
Occupation:
Student.
Club:
Bessbrook.
Previous Club(s):
Parkview, Clearly Celtic and Loughgall.
Honours:
 2 x Bessbrook cups, Fr Davis cup, AOH cup, Carnbane Premier Division, and the Kennedy cup. I also have multiple Carnbane, Mid Ulster youth leagues and cups.
Position:
Midfield/Striker.
Favourite player:
Roy Keane.
Favourite drink:
Diet Coke.
What team do you support?
Manchester United.
What are your interests outside of football?
Getting spruced up and hitting the town to do some damage.
How long have you been with your current club?
Five years.
What is your proudest moment in the game?
Winning trophies with the Brook.
What do you think of the facilities for soccer in Newry & Mourne?
Honestly it has to be the worst in Northern Ireland, less I say the better, complete disgrace.
What would you liked to have achieved by the time you hang your boots up?
Turn my Junior cup runners-up medal into a winners medal.
How would you like to be remembered as a footballer?
A winner.
Who is the best Carnbane player you've seen and why?
Easily Jab Feehan, his appetite for the game as well as all round ability was second to none and that was at the twilight of his playing career, says it all really.
What word best describes you as a football player?
Competitor.
You're stranded on a desert island, what are your three essential items?
Mobile Phone- to phone for rescue, couple of cases of beer and a good looking girl just to past the time till rescue arrives on the scene.
If you were down to your last £20, what would you spend it on?
 A kebab out of La Dolce Vita, £5 on both teams to score and the last £10 on a box of Coors. Perfect way to blow the last score.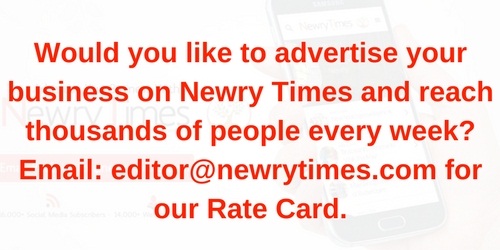 Both comments and pings are currently closed.