Gorgeous…. by Grace
Posted by
Emma Taylor
emma@newrytimes.com
Sunday, March 18th, 2012
Features
They say eyes are the windows to the soul, so eyebrows must be pretty significant too.
Every woman knows finding the right shape and colour of eyebrows for your face can completely change your appearance. Eyebrows frame the whole face and can take years off your look if you know what you are doing.
1. Tinting
Big bold brows are set to be huge this spring so you can afford to experiment a little. However, I wouldn't recommend going any darker than two shades beyond your hair colour. Don't get eyebrows tinted black unless your hair is naturally jet black as often it can look quite harsh. Blondes and red heads should stick to a brown tint. Tinting can be done at home using home tinting kits. Boots offer a 30 day mascara lash and brow tint for £8.20 which should get you 15 applications. When tinting at home make sure you apply Vaseline around the whole eyebrow shape to avoidany stains on skin. Keep an eye on the dye, it should only really be left on for about 2 minutes. These dyes take to hair very quickly so just be wary. If your eyebrows are a little patchy in places apply tint to even them out. Tinting will automatically make eyebrows look thicker. Salon tinting is also available in all beauty salons for about £5. Tinting should last 4 – 6 weeks.
2. Shape
Shape is a key factor for perfect brows. Everyone is different depending on their face shape, eye shape and distance between eyes. Ideally eyebrows should start directly above the inner corner of the eye and finish just slightly past the outer corner. A good tip is to go and get your eyebrows waxed professionally once to see what shape suits your face. With regular tweezing this shape can be maintained. Always follow your eyes natural shape and don't try to force an unnatural shape, curve or arch if it isn't there. When tweezing at home the best time to do this is straight after a hot shower or bath as pores will be more open and it will be less painful. Remember eyebrows are sisters – not twins – so don't try and force them to be totally identical or you'll be at risk of over plucking. When tweezing, stretch the skin of you brow between you fore finger and middle finger. This will ease pain. Never tweeze from above the eyebrow. Also its good to invest in a good pair of tweezers that will last you a lifetime and always tame eyebrows in a well lit large mirror that you can see your whole face in. Afterwards, use an after wax cream or aloe vera gel to expel redness and swelling. Avoid make up or perfumed lotions on the area for 24 hours afterwards. Threading is another method of eyebrow shaping that is available professionally. It is very accurate for small areas of hair growth and is becoming increasingly popular. With so many options available, it is just a matter of trying to find what suits you best and letting your eyebrows frame your face.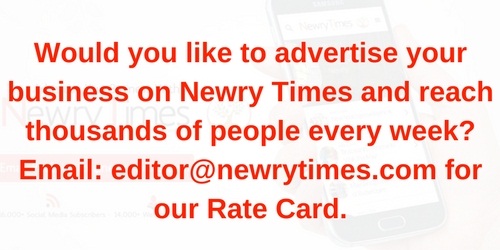 Both comments and pings are currently closed.