Killeavy GAC, club news and events – March 12th
Posted by
Declan McAteer
declan@newrytimes.com
Monday, March 12th, 2012
GAA Club News and Events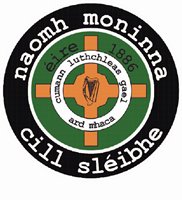 Killeavy Lose Out in Feile
Killeavy 1-08 Pearse Og 0-14 Killeavy and Pearse Og U14 faced up in the opening round of the feile on Saturday afternoon in Killeavy. Both teams would have fancied their chances of making a mark on the tournament, and the opening half was very even. Killeavy scored three frees off the boot of Conor O'Neill, while Shay Conlon and Phelim Teggart added a couple of very good points from play. Killeavy probably lived to rue a couple of goal chances, the Ogs keeper saving well from Niall Doran, while a rocket from Caolan King almost broke the crossbar in two, the ball cannoning back into the field of play. HT: Killeavy 0-5 Pearse Og 0-4 Killeavys second half goal came from Michael Cromie, as the game remained on a knife edge. Shay Conlon added a few good points to keep the scores tight. Indeed, the teams were level going into the last ten minutes, but it was the strength of some of the larger Ogs players told in the end, as they broke down the Killeavy rearguard to win by three in the end. Killeavy will be disappointed to miss out on a good run in this years competition, but there is the making of a really good young side there for the league and championship to come. FT: Killeavy 1-08 Pearse Og 0-14 Team:Keith Garvey, David MacNamee, Daniel Boyle, Paul Markey, Ronan Magennis, Ross Loughran, Ryan Malarkey, Conor O'Neill(0-3, 3f), Michael Cromie(1-0), Caolan King, James Smith, Aodhan McEvoy, Phelim Teggart(0-1), Shay Conlon(0-3), Niall Doran.
Scór Success Continues
The tremedous success story that is our Scór team just keeps on getting better and better. Last Saturday night two of our Armagh champions won through against the champions of Monaghan and Cavan in a very competitive Ulster semi‐final held in Stradone. Unfortunately we have to commiserate with our Set dancers who put up a great show but narrowly failed to advance. However, there were smiles all round for our solo singer, Ann McCormick and for our ceili dancers. A special word of thanks must also go to Eamonn O'Mallie for his work with the dancers. All roads now lead to Derry for the Ulster final on Saturday 24 th March where we can only dare to hope…..
Games News
Our seniors went to Dundalk on Wednesday night for their first challenge match of the year. Opponents Clan na Gael had already played three times coming into the game and their extra sharpness saw them through by 1.10 – 1.07. Killeavy were short a few of their first choice 15 while manager Gary Thornton gave the entire panel including about ten subs a run out at various stages of the match. Catching the eye were James Duffy's midfield display and Raymond Teggart who scored 1.04. The county's Minor Board met this week and announced the pairings in all the juvenile championships:
u14 Hurling Killeavy v Middletown u16 Hurling M'town/Keady v Killeavy u18 Hurling Keady v Killeavy u14 Football Tir na nOg v Killeavy u16 Football Killeavy v Dromintee u18 Football Killeavy v Pearse Og
Also announced during the week were the first five fixtures in the All County Senior Leagues. Our first team will just be happy to get their opening game at the Memorial Park but our Seconds have a very tough opening game away to Forkhill.
Senior Division 1
Sun 1st April Killeavy v Sarsfields Wed 11th April Pearse Og v Killeavy (to be re‐fixed) Sun 15th April Killeavy v Maghery Wed 18th April Granemore v Killeavy Sun 22nd April Killeavy v Culloville
Junior Division 3
Sun 1st April Forkhill v Killeavy II Wed 11th April Killeavy II v Dorsey Emmetts Sun 15th April Derrynoose v Killeavy II Wed 18th April Killeavy II v Corrinshego Sun 22nd April Clady v Killeavy II
Celebrate St. Patrick's Day with Killeavy GAC We have a full program of events to celebrate the feastday of our national saint next Saturday. 9.00am Big "Senior Team" Breakfast until 11.30 am Tickets £5 available from all members of the panel. 10.00am St. Patrick's Day Mass in the Irish Language Church of the Sacred Heart, Cloughogue Bilingual leaflets also available. 11.00 am Killeavy GAC Youth Academy Float leaves club for St. Patrick's Day Parade in Newry. (Returning 2.00pm) 2.00 – 6.00pm Family Disco in Lounge. Wee Bar open with all the sport on the big screen. Cheer on Crossmaglen and Loughgiel in the All‐Ireland Club finals and Ireland in the rugby at Twickenham. Irish stew/Sausages & Chips served throughout the day. 8.00 Late Music in the Wee Bar with the fabulous Whiskers
Membership Matters
Membership is now due and Club registrar Seamus Campbell will be in the Social club on Sunday evenings to accept fees for 2012. Should Seamus not be available, fees can be left in a special box behind the bar. Membership rates are as follows:
Adult Membership £30 Juvenile Membership (under 18) £10 Family Membership £60 Club Killeavy Membership £20 per month
Snippets
• Parents please note that our u10 football panel will commence training on Sunday 25th at 11.00 am. • Advance warning that our Irish Language collectors will be out at all the St. Patrick's Day masses in the Parish. All monies raised will be divided among young people from the parish attending summer schools in the Gaelteacht. • The county board are hoping to repeat the success of last year's Armagh's Got Talent competition. Killeavy provided the overall winner last year with Dervla Magennis carrying off £1,000 and the title and providing the club with a nice little £500 bonus. Anyone interested in taking part in this year's competition should contact Pat Quinn (079 1625 5715) as soon as possible. • Indoor hurling for P1 and P2 boys and girls continues this Saturday morning at 11.00am in the Youth Academy. All welcome. • u10, u12 and u14 Camogie training commences on Tuesday ‐ 6.45pm ‐ 7.45pm sharp. • Killeavy's 3rd annual Ladies 7's will be going ahead this year on Saturday 24th March. As usual, much help will be needed on the day. • SR Fitness Classes including Boxercise, Circuits, Ab Attack, Body Burn, Fitball. Morning and evening classes in Killeavy Youth Academy. All welcome, all fitness levels and both men and women. Contact Sharon on 075 1232 8961 for more information.
Killeavy Ladies 7s
Killeavy's 3rd annual Ladies 7's will be going ahead this year on Saturday 24th March. As usual, much help will be needed on the day. A strong lineup of 20 teams are coming, so there will be a feast of football on the day.
Firewalking – Whatever next?
Our hurlers have come up with a unique idea that will allow you to take part in a genuinely thrilling mind expanding experience while at the same time helping to raise valuable funds for our club? Killeavy GAC will host a firewalk on Saturday 28th April. It is open to anybody over 14 though if you are between 14 and 18 you will need signed parental/guardian consent. Full training will be given for this once in a lifetime experience. Sponsor cards will be available from next week. It is believed that some big names around the club have already signed up for the firewalk. This is one event not to be missed – either for those taking part or just watching. Further details to come.
Killeavy's Big Breakfast
17th March 2012 Start St. Patrick's Day with a big breakfast served up by our senior footballers. Tickets £5 – available from any member of the panel.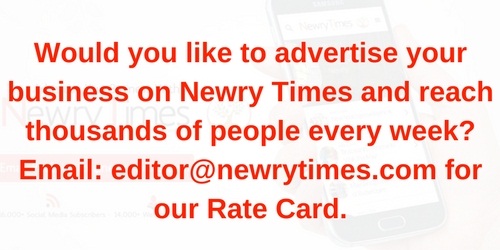 Both comments and pings are currently closed.