Audit Office to investigate RUC role in PSNI
The Audit Office is to investigate the PSNI's rehiring of retired RUC officers as civilian staff. According to BBC reports, the Audit Office – the government's spending watchdog – will begin the investigation next week and hopes to have a draft report ready by the end of May. The investigation surrounds an alleged £60m paid by the PSNI to a recruitment agency over the past five years which let hundreds of former members of the disbanded RUC back into the PSNI on temporary contracts.
The Audit Office also hopes to establish exactly how many ex-RUC officers have been rehired since the Patten Redundancy Scheme which was introduced ten years ago under the terms of the Good Friday Agreement. The process for awarding the contract to Grafton Recruitment Agency will also be looked at in-depth.The new investigation was prompted after members of the Policing Board questioned the 'value for money' of rehiring the officers.
Last month Newry Times reported that Sinn Fein, Eirigi, SDLP and Independent Councillor Davy Hyland reacted with fury to the recent statistics, which suggested that a staggering three quarters of current PSNI civilian staff were ex-RUC officers.
Speaking to Newry Times, SDLP MLA Dominic Bradley said he welcomed the investigation. "I very much welcome the Audit Office investigation of the PSNI re-employment of former RUC officers who left with huge Patten packages. Former RUC senior officers themselves have said that re-employment is not the way to build up the skills base within the police service – it is much better and more cost-effective in the long term to up-skill existing officers, and probably cheaper. More importantly, we need to be sure that there was no conflicts of interests involved in re-employment."
Bradley's SDLP colleague, Councilor Connaire McGreevy echoed these sentiments. The Crotlieve Councilor said, "This 'Value for Money' investigation is a positive move by the Comptroller and Auditor General but there are a number of issues still to be addressed. The re-hiring of ex-RUC officers as associate staff in the PSNI is half the problem. We must also look at the use of former Special Branch officers to investigate Special Branch operations."
Speaking about the multi-million pound contract between the PSNI and Grafton Recruitment Agency, Bradley continued, "Over £60m has been spent by the police with one employment agency – that is a huge amount of money and we need to know the detail around that in relation to tendering and contracts and ensure that public money has been properly managed and is properly accounted for. I await the outcome of the investigation, which I believe should be fast-tracked because of the seriousness of the issue and the question of public concern."
Speaking about why the investigation is vital McGreevy added, "These issues have the potential to significantly undermine nationalist confidence in the police service so yes, the Audit Office must investigate the appropriateness of the use of agency staff but they, and the Chief Constable, must understand that other issues still need to be addressed. This being the case, we would hope for, and frankly expect, a thorough, detailed investigation which gets to the bottom of all areas of concern."
South Down DUP Assembly Member Jim Wells believes the ex-RUC officers are providing essential experience within the ranks of the PSNI. He stated, "I have no problem whatsoever with former RUC officers returning to work for recruitment consultants providing services for the PSNI. These former officers have a vast amount of experience which is invaluable for the PSNI. It would be very difficult to find suitably qualified staff who had not served as police officers in the past. I cannot understand why this issue needs to be investigated."
Eirigi's Newry spokesman Stephen Murney however, believes the investigation is missing some vital issues. He stated, "The issue is not the re-employment of ex-RUC through agencies. The real issue is the overall numbers of RUC and RUC Special Branch who moved en masse into the PSNI and who occupy pivotal roles in that force. This has been borne out by independent research published early last year."
Citing the independent research into the roles of ex-RUC officers in highly sensitive areas of the PSNI, Murney added, "Few political parties are raising these important matters, indeed, they are turning a blind eye to them."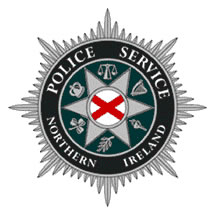 In a statement to Newry Times, a PSNI spokesman acknowledged the concern some people have regarding the PSNI's use of agency and associate staff. "The Chief Constable made clear that he welcomed scrutiny on this issue and invited the Northern Ireland Audit Office to conduct a review of this important area. There is a plan in place to carefully manage the organisation's use of associate staff. As part of this plan, we are exploring the options for accountability arrangements for temporary staff in the future."
The spokesman added, "While this process is ongoing, it remains that all temporary staff are expected to behave professionally, ethically and with the utmost integrity at all times. If there was a concern that any temporary staff fell short of the high standards expected, the matter would be fully investigated and, if substantiated, would be dealt with robustly."
Related Articles:
Eirigi, SDLP, Sinn Fein and Davy Hyland furious at ex-RUC officers role in PSNI
Short URL: https://newrytimes.com/?p=6932
Posted by
Newry Times News
on Feb 29 2012. Filed under
News
,
Politics
. You can follow any responses to this entry through the
RSS 2.0
. You can leave a response or trackback to this entry