Players of the Carnbane, with Marc Greer
Posted by
Sean McKevitt
smckevitt86@gmail.com
Sunday, February 26th, 2012
Sport
Name:
 Marc Greer.
Age: 
25.
Occupation:
 Baker/Personal trainer.
Club: 
Finn Harps.
Previous Club(s): 
Newry Celtic.
Honours: 
Won everything at underage level, Carnbane division one winners medal x2, Fr Davis cup x2, Gilmore cup and I have represented NI in 5-aside football – UK champions! I have many more!
Position:
 Full back.
Favourite player:
 Pele.
Favourite drink:
 Magners, plenty of ice.
What team do you support?
 Liverpool.
What are your interests outside of football? 
Outside of football, I like to keep active. I train a few times a week by myself and live for the weekends really.
How long have you been with your current club?
I've played for Finn harps most of my life. I re-joined back in June 2011.
What do you think of the facilities for soccer in Newry & Mourne?
 To be fair, the pitches in Newry are really poor compared to the Mid Ulster and Belfast pitches. A big improvement is much needed – pitches here can't deal with winter time and heavy rain.
What would you liked to have achieved by the time you hang your boots up?
 I want to win the Mid Ulster, Junior cup and the Premier League.
How would you like to be remembered as a footballer?
 I want to be remembered as an honest footballer, always played the shirt off my back every match and always gave 100%.
Who is the best Carnbane player you've seen and why?
 I don't have a best Carnbane player but there is a few good ones in the past.
What word best describes you as a football player? 
Prepared.
You're stranded on a desert island, what are your three essential items? 
Super FT, 6 pack of Magners and sun lotion.
If you were down to your last £20, what would you spend it on? 
20 quids worth of Kens Chinese!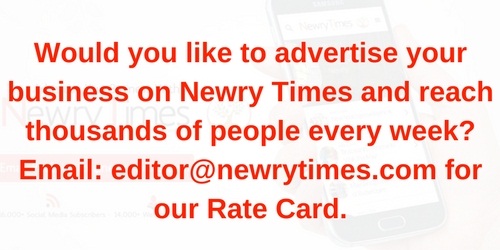 Both comments and pings are currently closed.