Crossmaglen Rangers G F C, club news and events – 26th February
Posted by
Declan McAteer
declan@newrytimes.com
Sunday, February 26th, 2012
GAA Club News and Events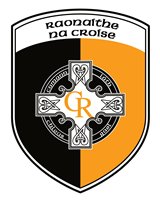 After the excitement of last week it was back to the ordinary but equally important work of the day to day running of the club. High on our priority list is organising fund raisers to ensure that our team lacks for nothing in their preparation for the All Ireland Final which lies ahead. The boys are playing their part and are heavily involved in two events.
1 Car Wash.
This will take place on the Square on Saturday 3rd March from 9.00am to 6.00pm
2 Big Breakfasts.
This event will take place in the in the Rangers Hall on Sunday 11th March, breakfast will be served from 9.30 am to 12.30pm. Breakfasts will be served by our senior team and it will give supporters a final chance to meet the players before the big day so why not come along and have you and your children's photographs taken with the boys.
Congratulations.
Congratulations to Jamie Clarke who was voted player of the match on Saturday last, and I am sure Jamie will agree that all our players played an equally role in his achievements. Reflecting on last weeks game the GAA introduced their own form of segregation when they forced the teams to use separate entrances to the field. The game was played in a very sporting manner and was a credit to both clubs. After the game last week a number of people remarked on the youthfulness of the team, on checking I discovered that thirteen of our 2012 Feile team had come through to senior Ranks. When celebrating our success we are inclined to overlook the contribution of our under age mentors. I am sure Peter Mc Mahon, Tim Gregory, Desi Rooney and Gene Hughes are very proud men today.
Good Wishes.
Our good wishes go to loyal supporter Tommie Magennis who is still in hospital. We hope you are out soon and ready for Croke Park. Good to see Ollie Mc Entee out and about again after his recent illness. We hope you will be able to travel for the big day in Croke Park.
Club History.
The club are updating the history of the club by producing a D.V.D. We are particularly interested in people who have photographs or records relating to the early years of the club. If you feel you have information no matter how little, please pass it on to any member of the committee or contact Tony Brady on 0876929783 or Tom Mc Kay on 30861043.
Lotto.
The club lotto provides much needed funds for the day to day running of the club and your support is greatly appreciated. With the club involved in the championship final expenses have dramatically increased. To provide a full kit for the team costs over £1500, to hire a field to play a game under lights costs £160, other costs such as transport, first aid, catering help to swell the bill so it is vitally important that members continue to support this fundraiser. Tickets cost £1 and can be purchased from local shops or any member of the committee. If you feel you can help out by selling tickets no matter how few please contact Peadar Mc Coy or any member of the committee who will provide you with a book.
Cairde Raonaithe Na Croise.
Our club provides facilities for twenty four teams. In order to meet increased demand and provide facilities which our young people and members deserve the club are embarking on the second phase of our development programme. In order to do so the club must raise a large amount of money. Members can help out by joining Raonaithe Na Croise and agreeing to donate £20 per month for three years. By pledging your support you will be helping your club meet the challenge of the future.
Social Entertainment.
Social entertainment continues in the Rangers Hall on Monday nights. The club organises this event as a social event to give to give people an opportunity to come together to enjoy an evening of conversation and fun so why not come along and give it a try.
Membership. Now is the time of year for the renewal of membership, members will be pleased to note that for the fourth year in a row their has been no increase in fees. Membership fees are Family £30, Adult £20, Students and Senior Citizens £5. Membership must be paid by the 31st March and be paid to Peader Mc Coy or any member of the committee.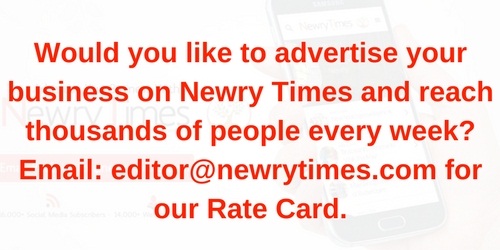 Both comments and pings are currently closed.