Craobh Rua Camlocha, club news and events – 26th February
Posted by
Declan McAteer
declan@newrytimes.com
Sunday, February 26th, 2012
GAA Club News and Events
Senior
Fiachra Bradley, Micheal Garvey and Ryan Lewis travelled with the Armagh senior hurling team as squad members to London for their opening national Hurling League Match. Whilst our County team were defeated by a stronger London side, we are very proud of the three lads. Their inclusion in the Armagh senior team set up is a great positive boost to Craobh Rua and the promotion of hurling locally.
Armagh Minor Trials
Members of our Minor Panel attended Armagh Minor Trials on Saturday morning past and many thanks to the players and and parents who provided transport. There is a further trial session this Wednesday night in Armagh and Pat Mc Ginn (07455558141) will arrange transport for those requiring it. Meanwhile all minors are requested to attend club training on Tuesday nights. The sessions begin at 8pm sharp.
Under 8
There is Under 8 Indoor Hurling each Monday Night at 6.30pm in St Pauls High School. All are welcome to attend. David O Brien (0775176614) can be contacted for further details.
Under 10/12/14/16
Coaching sessions continue for Under 10, 12, 14 age groups on Monday evenings from 6pm to 7pm at Newry Hockey Pitches/Complex. They have been very well attended and we thank all those who are helping out. Managers and Coaches for each age group will be in attendance and all are welcome to attend. All those participating should ensure that they have warm clothing. A Bus is provided to drop anyone attending the Hockey Club and who has a younger brother participating in the Under 8 Coaching sessions at St Pauls. This will avoid the need for parents/guardians having to drive to two sites for pick ups. Fiachra Bradley (07842796234 Under 10), Labhrás Bradley (07736150103 Under 12 ) and Eoghan Robb (Under 14) can be contacted for further details .Under 16 Coaching and Training sessions facilitated by Manager Anthony Courteny (07818090089) and Patrick Brady (07742386296) continue on Sunday mornings. All players should be at the Club for 10.45am for an 11am start.
Committee
There will be Child Protection Training facilitated by the Armagh County Board and any member of Craobh Rua who would like to attend should contact Secretary Labhras Bradley. The Committee suggest that Club members should consider attending one of the following Venues Silverbridge GAC Friday 23 March from 7 to 10 pm and Saturday 24th March from 9am to 5pm or Morgan Athletic Grounds march 30th from 7 to 10pm and Saturday 31st March from 9am to 5pm. The Underage managers and Committee met on Sunday morning to discuss issues such as Registration, Facilities/Equipment, Coaching Techniques and the ongoing development of hurling throughout the Club. This meeting will now take place on a regular basis. The Playing Field at Craobh Rua remains closed for at leat ano ther month. Juvenile & Senior Registration costs are:
Adult Membership £20
Adult Concessions: £15
Juveniles £10 (£7.50 for additional Children in family)
An Coiste Camlocha Craobh Rua would encourage all members to pay their fees as soon as possible. Monies ahould be given to appropriate underage manager or Committee member. Feedback from the Minor Board meeting for the attention of all Team Mentors: Under 12 League minimum 9 a side, Under 12 mentors go forward as GO Games referees. Under 14 Féile will be played 15 mins each half and each of the 6 clubs play each other. Top 2 go forward for Féile final next 2 for Shield Final – to be played in Killeavey, date to be confirmed. U16 Under 16 and Minor will be 11 aside with rolling substitutions, if both clubs have more players both will field up to 15. Craobh Rua Camlocha would like to congratulate St Pauls on the fine performances of their Loch an Iúir team, who lost out in the final and the Mc Larnon Cup team who have made it to the final of that prestigious competition. Well done to all the panel and their mentors.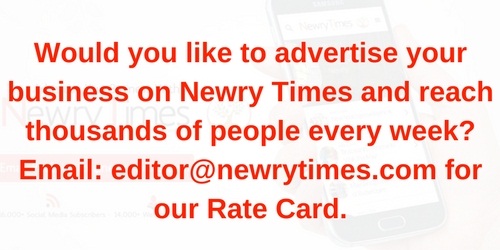 Both comments and pings are currently closed.