Let down by the system, Newry woman speaks out: Part One
Posted by
Emma Taylor
emma@newrytimes.com
Saturday, February 25th, 2012
News

This week is eating disorder awareness week and each week in Northern Ireland between 50 and 120 people develop Anorexia Nervosa and around 170 people develop Bulimia Nervosa. In terms of overall prevalence here, evidence indicates that approximately 340-1,700 people suffer from anorexia and 17,000 suffer from Bulimia (
Figures
 true for 2002). In 2008 figures indicated that up to 20,000 people in Northern Ireland are suffering from an eating disorder. How much do we actually know about eating disorders? It is certainly not talked about very frequently and when it is, it is given the status of a taboo subject or even worse; something that is perceived as 'attention seeking' on the part of those suffering. This week a Scottish MSP Dennis Robertson led a debate, stating that it is "time to encourage openness about eating disorders. Unfortunately ignorance of these illnesses, their warning signs and their long term effects are still widespread." Robertson explained that simple steps such as "training GP's to know the signs and symptoms and stop assessing it as an eating fad," could help to reduce the toll of eating disorders. However, it should be noted that the Scottish MSP has direct experience of an eating disorder as he sadly lost his daughter to anorexia. Throughout my research I have struggled to find the treatment of Eating Disorders being discussed in our own assembly in any great depth or with any great conviction. However, I must admit that Eating Disorder Awareness week would have passed me by if I had not been contacted by a local woman living just outside Newry, who is currently enduring a very personal battle with Anorexia Nervosa. I went to meet with her to find out more about her illness and how in many ways the health service in Northern Ireland has let her down in her search for recovery.
Ciara [not her real name] is a long term sufferer of the illness and I went to meet her to discuss her struggle with the illness and to learn from her what living with anorexia really meant. Ciara has been struggling with the illness for many years; she was on the precipice early last year when she was admitted to hospital, her weight having dropped so low that she her vital organs were beginning to fail. Having spent several months on complete bed rest to get her body in a more functional state, the illness again has taken over and her weight is dropping, unfortunately due to the nature of her illness this is beyond Ciara's control.  There is a strong possibility that in the near future she will have to be admitted once again into hospital. One of the key issues that I was keen to talk to Ciara about was how ineffective she felt the Northern Ireland health service was in providing her with treatment and support to overcome her illness. Ciara explained, "GPs are largely ill-equipped to deal with eating disorders. Initially I was told to go home and eat more but it's not that simple. It's frustrating when you can't help yourself but you also can't get the help that you need."  It's also the lack of understanding of the illness as a complex mental health issue; Ciara explained that she feels that GPs are just "prescribing anti-depressants without looking at the underlying issues." These are the kind of problems being faced by sufferers all across Northern Ireland and this is further compounded by the lack of dedicated services for those with eating disorders. In a recent article Ann McCann from the Eating Disorders Association stated that services for eating disorders in Northern Ireland need to be improved, as sufferers often have to travel to centres in England for intensive therapy and supervised eating. This issue had also been discussed by Ciara who believes that the lack of proper provisions for the treatment of eating disorders has hindered her recovery. Ciara continued, "I feel like anorexia is just becoming me. It's so so hard." Ciara also spoke about how on a number of occasions she has been verbally abused and got 'looks of disgust' by people in the town. It is obvious that there is a lack of understanding about how eating disorders are a serious and life threatening illness, one that is not easily resolved. Statistics show that of all mental illnesses Anorexia is the one with the highest mortality rate – three out of every ten do not survive the illness – however to date there is still no dedicated treatment facility in Northern Ireland for those who suffer from eating disorders. This cannot be helping the recovery of the many who suffer or the survival rate. Ciara is disillusioned with the whole system; it has failed her completely. Even beyond the health service, she feels that a lot of non-governmental organisations are either focused towards teenagers – once you hit adulthood you are on your own – and therefore isolated even more so than before. As Ciara describes it, "I am cut off from life, I feel like a nobody, I feel worthless." One of the key problems was that there was not much help based in the Newry area for eating disorders when Ciara really needed it. Ciara and her family had to rely on support from the GP and a review from the Mental Health Department every few months. The concluding part of this article will be posted tomorrow, Sunday.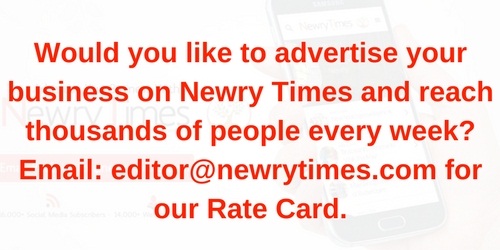 Both comments and pings are currently closed.