Launch of Miss Northern Ireland 2012
Posted by
Emma Taylor
emma@newrytimes.com
Friday, February 10th, 2012
Features
The search for Miss Northern Ireland 2012 launched last week (Wed 01 Feb) with a glamorous brunch at the Europa Hotel where insurance company Open+Direct was named as the proud title sponsor for this year's event.
 Contestant organiser Alison Campbell and the current title holder Finola Guinnane – who reached top 20 at Miss World 2011 – announced the new sponsorship and set the precedent of the competition to several young hopefuls who wish to make it to the Open+Direct Miss Northern Ireland 2012 final.  The gala black tie final event, which will take place on 14 May in the Europa Hotel, will see the hopefuls whittled down to 24 finalists competing for the title, and will also showcase the latest fashionable looks from fashion sponsors, THE OUTLET Village in Banbridge.
Colin McEvoy, Head of Open + Direct said, "We have supported the Miss Northern Ireland contest for several years now so we are absolutely delighted to be the main sponsor of this year's event. We wish all the girls who are taking part the best of luck and we are looking forward to crowning a new winner who will represent Northern Ireland in the Miss World Contest."
"The OUTLET Village Banbridge is delighted to be the official fashion sponsor of this fantastic contest for the second year,"  stated Siobhan McKeown, Marketing Manager at The OUTLET:  "It was a privilege for us to work with such a professional contest last year and we look forward to dressing the finalists for the gala final to showcase the fashion and accessories available throughout the 55 plus stores at The OUTLET."
Alison explained the heats and entry opportunities for girls hoping to take this year's coveted title: "I'm delighted to be starting our twenty-sixth year of the contest and each year it seems to get more and more popular. Our official search will start with a heat in Café Vaudeville in Belfast on Thursday 01 March and will continue on a whirlwind tour throughout March and April – stopping off in Bank in Newry, Spice Restaurant in Antrim, Da Vinci's Hotel in Derry city, Walshes Hotel in Maghera, the Coach in Banbridge, Sense in Cookstown, Sally's in Omagh, McAleer's in Dungannon, Drumbo Park in Lisburn, where last year's winner Finola qualified, Horatio Todd's in East Belfast, before finally coming to a close in Betty Blacks in Bangor on 29 April 2012."
 The winner of the competition will not only take on the coveted title of Open + Direct Miss Northern Ireland 2012, and an all-expenses paid trip to Miss World in China, she will also win a car from Downey's, taxed and insured for a year by Open + Direct, as well as a wardrobe of designer dresses for Miss World from Beverly Hills and a front cover photoshoot with IN! magazine. Beauty prizes, which will keep her preened and prepared for her role, include one year's hairdressing and sun tanning with Michele International as well as 1 year's eyebrow threading, eyelash extensions and nail treatments by Renu at Michele International, luxurious beauty treatments from Beauty Culture as well as stunning designer sunglasses from Jonathan Keys. The winner can also be keep fit with her gym membership at Culloden Spa and her modelling career will also get off to the right start with a photoshoot session with Andy Cameron Photography and a year's contract with top model agency, the Alison Campbell Agency.
Event organisers are looking for entrants aged between 17 and 24 from all parts of Northern Ireland to take over the crown from current Miss Northern Ireland Finola Guinnane. "We need someone who has that extra special quality, the 'je ne sais quois', or a certain X factor as it takes more than good looks to win Miss Northern Ireland." Said Alison Campbell.  "The winner will have her diary filled with a range of modelling and promotional assignments throughout the year – some challenging, some fun but all fantastic experiences. Plus she must be free to depart Northern Ireland on 19 July to attend the Miss World final held in China on 18 August. It takes great stamina, commitment and confidence to carry off the title, and Finola Guinnane has been a wonderful ambassador this year. Finola graciously took on the title last year and has been a truly fantastic ambassador and achieved a brilliant result at Miss World by reaching the top twenty in the beach beauty contest."
Current title holder Finola said: "I have had the most amazing experience so far this year – and although I'm delighted to be part of this year's launch, it's quite sad, as it's the beginning of the end of what has been a fantastic reign. I've enjoyed so many different and varied modelling assignments which have jam packed my portfolio, but I've also done so many things I would never ever have had the opportunity to do before such as meeting girls from all over the globe at the Miss World final as well as taking part in several charity challenges and fundraisers right here in Northern Ireland – in particular, the Miss Northern Ireland chosen Charity, The NI Children's Hospice. All in all it's been a life-changing and incredible experience that the new title holder should just relish and I wish all entrants the very best as competition is tough – there are a lot of beautiful and talented young girls in Northern Ireland!"
To enter, girls should send a photograph with their name and address to the Open+Direct Miss Northern Ireland Contest, 381 Beersbridge Road, Belfast, BT5 5DT. Competition rules can be checked out on the Miss NI website www.missnorthernireland.co.uk or on Facebook at Miss Northern Ireland Contest. The official website also outlines full details of the competition heats and the full range of prizes available.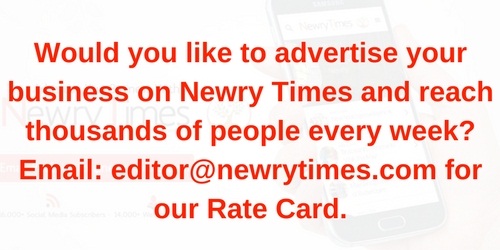 Both comments and pings are currently closed.