Hard hitting road safety message for Newry and Mourne
Posted by
Newry Times News
info@newrytimes.com
Tuesday, February 7th, 2012
News
In an effort to get young drivers to take more care and responsibility on the roads, over 800 young people from across the Newry and Mourne area saw the hard-hitting Police Road Safety Roadshow at St Paul's High School today (7th February).
Recognising that road-users under 25 years of age are most at risk of killing or seriously injuring themselves or others on our roads, the award winning 'It Could be You' Roadshow, which is supported by AXA Insurance and Amey, aims to positively influence those drivers who are about to start out on what will hopefully be a long and safe motoring career.
Roads Policing Officer, Constable Bill Holden explained, "The key to reducing the number of young people killed and seriously injured on our roads is education. We are extremely pleased that so many schools from across the area support the Roadshow concept. This show gives us an incredible opportunity to deliver a challenging message which graphically illustrates the dangers young motorists can face, how quickly things can go wrong and how lives can be shattered." The Roadshow, which so far, has been seen by over 100,000 teenagers across Northern Ireland, graphically depicts how a night out can end in tragedy and permanent disability. The story is told by a police officer, a paramedic, a fire officer, an Accident and Emergency consultant, a representative of a victim support group and the real life story of a young woman, who was paralysed following a horrific collision. The narrative is interspersed with music, video clips and television and cinema advertisements. Constable Holden added, "I have no doubt that those who attend the Roadshow are shocked, perhaps even horrified by what they see. We make no apology for that. We believe that showing realistically what happens on our roads has a strong impact on the students who attend. I hope that after seeing the Roadshow they realise that they are not indestructible; that they are more vulnerable on the roads and that they must respect the roads and other road users." Louise Holt, Manager of AXA Insurance's Hill Street branch in Newry, commented, "As one of the largest insurance groups in Europe we deal with hundreds of claims every week as a result of traffic collisions. The effects are well documented – too many people are being killed on our roads or are being injured for life. Young people are particularly over-represented. They must begin to acknowledge that road accidents don't just happen. AXA Insurance has a strong commitment to road safety through its sponsorship of the Roadsafe Roadshows and we hope that young people will learn from this event, think twice about the seriousness of safety when driving and realise the real consequences of taking risks on the road." David Kerr, Amey's principal construction manager said, "Amey manages and maintains 125km of strategic roads in Northern Ireland; therefore road safety is a key concern for us. We are proud to support the Roadsafe Roadshow as it encourages young drivers to take more responsibility on the road, helping to make our roads safer. This is the third year we have sponsored Roadshows in Newry, Mourne and Banbridge and it's the latest in a series of road safety initiatives we've supported recently, including funding 10 school pupils through an advanced driving course and working in partnership with the PSNI to promote driving safely in winter to motorists on our network."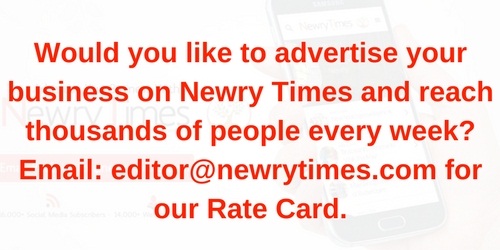 Both comments and pings are currently closed.