Players of the Carnbane, with Jeff McCrink
Posted by
Sean McKevitt
smckevitt86@gmail.com
Friday, February 3rd, 2012
Sport
Age:
28.
Occupation:
Factory operative.
Club:
Windmill Stars.
Previous Club(s):
Finn Harps and Derrybeg.
Position:
Everywhere – I am very, very versatile. I was recently a sub.
Favourite player:
John Joe Maguire – his attitude to every game is brilliant . Just gets over excited sometimes!
Favourite drink:
Long Island ice tea. Barry Doran got me drinking them on our Christmas night out.
Favourite food:
All.
What team do you support?
Liverpool.
What are your interests outside of football?
Our chairman got me a dog as a get well gift this year after I got hurt, so looking after that keeps me busy.
How long have you been with your current club?
Nine years, coming up on my Testimonial.
What is your proudest moment in the game?
Winning the Mid Ulster shield. It was the first big final Crock (the manager) finally started me in.
What do you think of the facilities for soccer in Newry & Mourne?
Need to be improved as quickly as possible, – especially for junior football. A field with posts in it is not what children need.
What would you liked to have achieved by the time you hang your boots up?
Junior Cup winners medal.
How would you like to be remembered as a footballer?
Talented and versatile.
Is there any local player (past or present) that you would like to emulate?
Mickey Fearon. He's Windmills answer to Grumpy from the Seven dwarf's.
What word best describes you as a football player?
Lazy.
You're stranded on a desert island, what are your three essential items?
A million Pound, Kim Kardashian and a helicopter to get off the island.
If you were down to your last £20, what would you spend it on?
I would need to ask the wife for a lend of it first.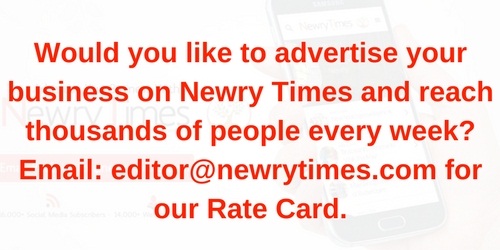 Both comments and pings are currently closed.