Crossmaglen Rangers G.F. C, club news and events – 30th January 2012
Posted by
Declan McAteer
declan@newrytimes.com
Monday, January 30th, 2012
GAA Club News and Events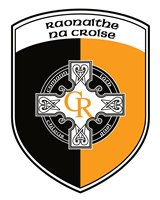 The Annual meeting of the club took place last week with a large number of members in attendance. Chairman Tony Brady welcomed everyone and in a compressive report outlined the activities and achievements of the club over the past year. In particular he highlighted the success of our senior footballers in winning the All Ireland Club Championship, retaining their Armagh Championship, League, and Ulster Titles. He also congratulated our U14s on winning the Armagh Feile and representing the club with distinction in the finals in Cork. Tony went on to congratulate the parent for their magnificent fundraising efforts to cover the costs of the trip and to ensure our team was properly turned out for the big occasion. The club was also honoured when our Joint President received the Presidents Award for her contribution to the G.A.A. On the future the Chairman outlined ambitious Development plans but stressed the need for sustained fundraising if we hoped to progress them, he pointed out that while success is great it comes at a huge cost as we have to ensure our teams are properly prepared for the big occasions. In conclusion Tony thanked his Executive Committee who worked so hard during the year and all the members of the various committees who worked so hard behind the scenes to ensure the club was able to function in an efficient manner.
Secretary's Report.
Our secretary Gerard Rushe presented a wide ranging and comprehensive report covering all aspects of the clubs work, this report can be viewed on line on the clubs website. Our secretary is to be congratulated on his report and I can say without a shadow of a doubt that in my many years of attending Annual Meetings it is the best report I have ever heard.
Treasurers Report.
Treasurer Thomas Mc Kenna in an excellent report outlined the financial position of the club pointing out the huge outlay to run a large and successful club like ours. He went on to stress the need for increased fundraising if we wish to go forward with our development plans and maintain continued success. Chairman Tony Brady declared all offices vacant and Tom Mc Kay took the Chair for the election of Officers' which resulted as follows. Chairman T. Brady, Vice Chair J. Mc Conville, Secretary G Rushe, Asst. Sec. M Mc Conville, Treas. T Mc Kenna. Asst. Treas M Donaghy, P mc Keown,Registrar P Mc Coy, S. Mc Conville P.R.O. TMcKay, Dev. Officers, J Hand,P Kindlon,Youth Officer T Gregory,Child Protection D O Neill, Schools Liaison Officer D.Rooney, Camogie T Fanthorpe,Ladies Football. F Mc Mahon, Ins Officer D. Hughes. Coaching Officer P Mc Mahon, Committee, E McMahon, L lynch, D Casey, H.Smylie,K O Neill, P Donnelly,B Quinn,B Mc Shane, G. Rooney, N Luckie, O Donaldson, F. Shields. The meeting concluded with prayers for the deceased and the singing of our National Anthem.
Congratulations.
Our congratulations go to Middletown Na Fianna who qualified for the All Ireland Intermediate Hurling Final, this was a tremendous achievement and we wish you well in the final. Well done to all involved.
Sympathy.
It is with deep regret we Learned of the death of Molly Dishman, to her sister Brigid Me Mahon, nephews Eamon, Peter, Feargal, Donal, Sean, and niece Mairead, we send our deepest sympathy. May she rest in peace.
Health Initative.
In view of a number of recent tragic deaths the four football clubs in the parish and in association with the Parish Of Upper Creggan have come together to produce a leaflet informing people who are suffering Bereavement,Depression, or feeling suicidal where they can seek help. Leaflets have been distributed to every home and are available in the local churches or from the clubs.
Club History.
The club are updating the history of the club by producing a D.V.D. We are particularly interested in people who have Photographs or records relating to the early years of the club. If you feel you have information no matter how little, please pass it on to any member of the committee or contact Tony Brady@0876929783 or Tom Mc Kay@30861043.
Lotto.
The club lotto provides much needed funds for the day to day running of the club and your support is greatly appreciated. With the club involved in the championship final expenses have dramatically increased. To provide a full kit for the team cost over £1500 to hire afield to play a game under lights cost £160 other costs such as transport, first aid, catering help to swell the bill so it is vitally important that members continue to support this fundraiser. Tickets cost £1 and can be purchased from local shops or any member of the committee. If you feel you can help out by selling tickets no matter how few please contact Peadar Mc Coy or any member of the committee who will provide you with a book.
Cairde Raonaithe Na Croise
Our club provides facilities for twenty four teams. In order to meet increased demand and provide facilities which our young people and members deserve the club are embarking on the second phase of our development programme. In order to do so the club must raise a large amount of money. Members can help out by joining Raonaithe Na Croise and agreeing to donate £20 per month for three years. By pledging your support you will be helping your club meet the challenge of the future.
Social Entertainment.
Social entertainment continues in the Rangers Hall on Monday nights. The club organises this event as a social event to give to give people an opportunity to come together to enjoy an evening of conversation and fun so why not come along and give it a try.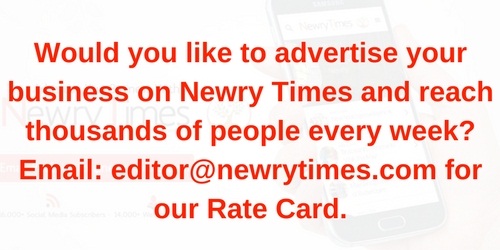 Both comments and pings are currently closed.