Ballymartin GAC, club news and events – 30th January 2012
Posted by
Declan McAteer
declan@newrytimes.com
Monday, January 30th, 2012
GAA Club News and Events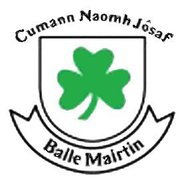 Congratulations to Paul Higgins, Liam Byrne and Eamonn McEvoy who gave their best at the Scór on Friday night in Annaclone. The competition was tough and the questions a little too tough for the Ballymartin contingent, but the lads of Mourne can hold their heads proud after coming in third at their first Scór quiz. This has left the lads with a wetted appetite and they're well prepped for next year. What's that … a year won't help 'em! A Parent and Toddler Group will start on Friday 3rd February in the Club Rooms on Pats Road from 10:30 – 12:00 noon, everyone welcome.
Guitar lessons started on Monday evening at 7.30pm in the Club Rooms on Pats Road, this will be a six week course for beginners £30.00. Anyone wishing to learn can contact Paula on 077 2906 1404. Congratulations to Ballymartin's U-14 Ladies members; Ciara Rice, Olivia Greene & Jemma Grant who played for the DOWN U-14 Ladies on Sunday. Youth Coaching Committee held a successful meeting on Sunday past and on Saturday morning 4th February at 10am at Pats Road, they will be carrying out an audit of equipment; Jerseys, kits , balls, cones, bibs and medical/first aid packs. If you have any of this equipment from last season please bring it along for the audit. There will be a Youth Coaching Session on Tuesday 7th February from 7 – 8pm in St. Colman's pitch. All persons wanting to partake in coaching of any of the youth teams must attend. This session will be for one hour only. Please contact Johnny Rooney for further information YouthOfficer@ballymartingaa.com. Lotto Numbers for Sunday 29 Jan 2012 1, 18, 24, 27 No Jackpot Winner; 4 People Matched 3, Congratulations to; Fiona Mc Alinden, Patricia Farrell, Kellie Wallace & Patrina Cunningham. Next week's Jackpot £10,200, Please have all tickets returned by 7:30pm on Sunday evening. Lotto ROTA Team 'D' – 5 Feb – Y. Fitzpatrick (Leader), S. Fitzpatrick, C. Bailey, E. Ward, P. & M. Doran, C. Higgins P. Fitzpatrick & G. Quinn.
Ballymartin Community Youth Club on Sunday 8 January 2012
The senior group from the Youth Club will be visiting The Indian Community Centre in Belfast on Friday the 3rd February. Children attending the trip must have their consent forms completed and brought with them to the Youth Club in time for a 4:30pm departure – returning @ 10:00pm. There will be a convenience stop at one of the fast food outlets; therefore children should bring money for burgers and chips. As the majority of the second group will be going on this field trip there will be NO Youth Club for the second group on Friday night. All children from the first group must be collected @ 8:30pm, when the youth Club will close until the senior group return around 10:00pm.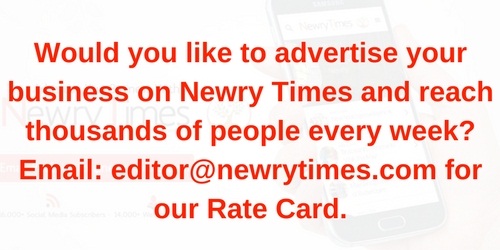 Both comments and pings are currently closed.