Work begins on new Irish language centre in Newry
Posted by
Declan McAteer
declan@newrytimes.com
Monday, January 16th, 2012
Community
,
Features
The Irish language will receive a huge boost in Newry this week when building work begins on the new Irish language centre, 'Gaeláras Mhic Ardghail'. It is hoped that the work will be completed and the centre opened by September 2012 – in time for the centenary of Omeath Irish College, Coláiste Bhríde. Events will be organised in both Newry and Omeath to mark this historic event. "It will be an educational and heritage centre, a place which will attend to the needs of Newry's Irish language speakers," according to Séamus Mac Dhaibheid from the Newry Branch of Comhaltas Uladh, the group behind the project. The Gaeláras is being built at 'Cnocán Phádraig Naofa', Chapel Street, Newry. The house was formerly owned by the Mac Ardghail family, May, Úna and Tomás, in whose honour the centre will be named. The Mac Ardghail family donated the house and the site to the Newry Branch of Comhaltas Uladh – a site which was once the site of the first Christian Brothers' school to be sited in Newry, St. Patricks'. The work is being undertaken by builders Kelly McEvoy Brown from Castlewellan, the architects being local firm Milligan Reside Larkin. The old McArdle bungalow will be refurbished to create new teaching space with a library and reading room. At the back of the building there will be a Gaelic League hall and two rooms in which Irish will be taught. The work is funded by An Ciste Infheistíochta Gaeilge (the Irish language Investment Fund), a fund established to sooth the anger of Irish speakers following the British Governments back tracking on the Irish Language Act promised in the St. Andrew's agreement. The Ciste were prepared to foot the cash when it became clear that Newry and Mourne Council were prepared to put up £100,000 for the project. Irish language organisation, Comhaltas Uladh, of which Craobh an Iúir, the buildings owners are a part provided a further £30,000 as they will use the áras for meetings.
Newry's Irish medium primary school, Bunscoil an Iúir, is situated nearby and it is hoped that the áras will provide badly needed after school services for local Irish speaking children. "We will be providing classes, education and social events, day and night during the week. We will have a particular emphasis on children who already have Irish but who don't have the opportunity to use the language outside of school," said Séamus Mac Dhaibheid. He added, "we have secured support from the Heritage Lottery Fund to appoint a Heritage Development Officer and that person will be employed in the near future, there will definitely be other employment opportunities without a doubt."
This is a translation of a piece which appeared in the Irish Language national newspaper Gaelscéal, 11 January, 2012. Ciarán Dunbar is the editor of Gaelscéal.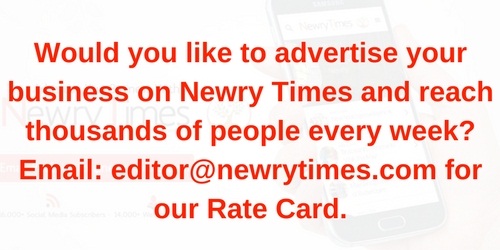 Both comments and pings are currently closed.