Newry battle their way into the 6th Round of the Irish Cup
Posted by
Declan McAteer
declan@newrytimes.com
Sunday, January 15th, 2012
Sport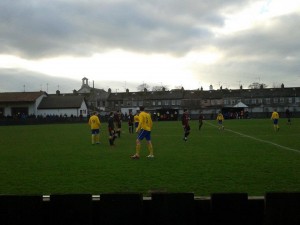 Newry booked their place in the sixth round of the JJB Sports Irish Cup this weekend after a tough win over Banbridge Town. Both sides went in to the game with Newry's six goal thrashing of Banbridge fresh in their minds. It was a defensive display from Banbridge as they parked the bus and made life difficult for City. Newry played well however, and created several chances in the first half with Stephen Hutchinson alone having several chances to put Newry ahead. Banbridge created little in the first half as their game plan was seemingly to just stop the visitors from scoring. Newry created several more chances in the first half with players such as Hanaphy and Copeland having shots dealt with by the Banbridge goalkeeper McAllister. The second half started just as the first half ended with Newry coming at Banbridge in numbers. Darren Freeman came close at the start with his shot hitting the post. It felt like it just wasn't going to be Newry's day as they once again came painfully close when King's shot was cleared off the Banbridge line.
The 6-0 trashing was a distant memory as the minutes clocked up in the second half and Newry's frustration grew. It took 74 minutes before the home side even registered a shot on target when Chris Kingsberry was denied by City goalkeeper Buchanan. Newry then hit the woodwork for a second time when Darren King's fierce shot from 30 yards fired off the post. The breakthrough finally came in the 82nd minute when Darragh Hanaphy burst into the box and was taken down by a Banbridge defender to award the visitors a penalty. In fitting fashion former Banbridge man Timmy Grant stepped up to take responsibility and put the ball into the back of the net to put Newry one goal to the good. The goal injected a bit of life into the game with Banbridge committing more men forward, however it wasn't to be for the home side and Newry ran out winners. Newry now have another away tie to contend with in the JJB Sports Irish Cup as they travel to Ballymoney United in the 6th Round. Images and video by Laura Hillen.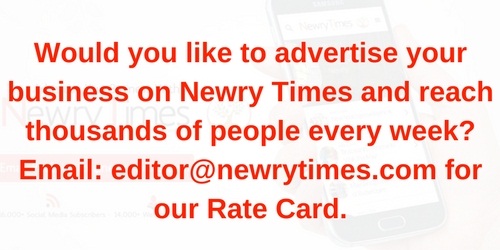 Both comments and pings are currently closed.