Newry's Lost Generation, with Aidan Curtis
Posted by
Newry Times News
info@newrytimes.com
Wednesday, January 11th, 2012
Features
Name:
Aidan Curtis.
Age:
25.
Education/experience:
Qualified carpenter.
What part of Newry & Mourne are you originally from?
Chancellors Road.
When did you leave Newry?
In May 2010.
Why did you leave Newry?
At first we planned a trip around the world; America, Fiji, New Zealand, Sydney, Singapore, Bangkok and then home. When we arrived in Sydney we found work very easily, the wages and lifestyle was great so we decided to stay longer.
Who did you go with?
My fiancé Kelly White.
What are you doing now in Australia? Are you working?
I'm working as carpenter for a large Irish owned company.
Are you enjoying life away from Newry?
I love the change in lifestyle, and weather! Life is more relaxed over here and it is great living so close to the beach.
What do you miss most about Newry?
I miss family and friends. I returned home last May for three weeks and realised I hadn't missed much and couldn't wait to get back!
When will you return to Newry or if you don't know, then would you like to eventually return here?
At the moment we're not too sure. We will return home in May 2013 for our wedding but will most likely return to Australia soon after. I've just been sponsored by the company I work for so we can apply to become permanent residents next year. I can see us still here in ten years. With the lack of work back home we don't have much choice.
Career ambition:
When my permanent residency comes through I plan to start my own construction company in Sydney.
What would you say to anybody still living in Newry who can't find work?
Work is not going to find you, take a chance and look abroad.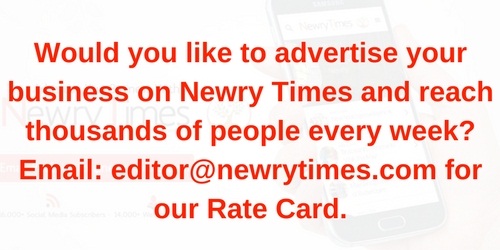 Both comments and pings are currently closed.