Newry and Mourne council in New Year recycling appeal
Posted by
Declan McAteer
declan@newrytimes.com
Friday, January 6th, 2012
Community
January is often a time, when we all try to change our ways. Newry and Mourne District Council would like to invite all residents to make a recycling resolution this New Year. The Director of Technical and Leisure Services, Mr. Jim McCorry said, "By recycling just one more item, residents can make a difference! We are encouraging residents to think before they put something in their black bin – can this be recycled or reused? Newry and Mourne District Council provide facilities to recycle up to 30 different materials; so lets all make a recycling resolution this year". To help start off your new resolution here are some items to recycle in the New Year:
Christmas cards
Biscuit and sweet tins
Wrapping paper
Plastic bottles
Cardboard and plastic packaging
All these leftover items from the Chrsitmas celebrations, can be recycled in your blue bin including plastic cartons i.e. margarine and yougart pots.
Christmas trees and green waste.
Of the estimated 7.5 million Christmas trees that were bought over the festive season only a small percentage would traditionally have been recycled for composting. The rest would have been sent to landfill, wasting a precious source of rich, peat-free nutrients for the soil! Christmas trees and greenwaste can be taken to any of the Council's 7 Household Recycling Centres. Green waste and food leftovers can also be placed in your brown bin.
Electrical Goods and batteries
The average household uses 21 batteries a year! EU legislation on batteries states that, no batteries should be brought to landfill sites or put in the bin. Did you know that, you can recycle items, such as electric toothbrushes, battery-operated watches, electronic toys and hedge clippers? Basically, any electrical items that use disposable batteries, have a mains cable or need recharging can be recycled. All of these items can be recycled at any of the Council's Household Recycling Centres.
Glass bottles and jars
We hope that you enjoyed your festive celebrations. Remember mince meat, cranberry sauce and baby food jars can be recycled at your local bottle banks! Bottles, jars and cans can be recycled at any of the 36 recycling bring banks in the district. To find your nearest bank, check out the Council's website by clicking
here
. For more information on how you can recycle more, you can contact the Recycling Officer, Ruth Colgan on
Tel:
02830313233 or
Email:
recycling@newryandmourne.gov.uk.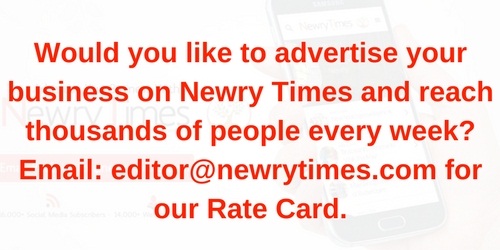 Both comments and pings are currently closed.