South Armagh and Castleblayney receive £1.3m in rural funding
Posted by
Declan McAteer
declan@newrytimes.com
Thursday, December 22nd, 2011
News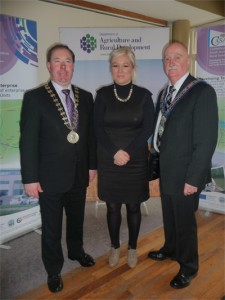 Castleblayney and South Armagh are set to benefit from a new initiative launched last week by Agriculture and Rural Development Minister Michelle O'Neil. At an event last Friday, Minister O'Neil launched the CASA Rural Investment Initiative which aims to improve the job prospects and rural economy of Castleblayney and South Armagh through the creation of projects such as a family adventure facility and amphitheatre at Slieve Gullion. The launch event included guests from voluntary and statutory agencies, as well local government bodies such as Newry and Mourne District Council, Castleblayney Town Council and Monaghan County Council. The initiative is set to cost around £1.3 million and is funded through the Department of Environment, Community and Local Government as well as the Special European Programmes Body, EU INTERREG IVA Programme within the framework of the Cross-Border Territorial Co-operation Programme for Northern Ireland, the Border Counties of Ireland and Western Scotland 2007 – 2013. Speaking at the launch event, Minister Michelle O'Neil said, "The Interreg funding awarded to the CASA Rural Investment Initiative will provide a well-timed boost for local rural businesses and the opportunity to develop world-class facilities such as those planned for Lough Muckno. My Department's contribution to this project is evidence of our long term commitment to this area and to rural development through cross-border cooperation. The CASA Rural Investment Initiative is a tremendous opportunity for renewal and I am proud that DARD is supporting this project. I am confident that the partnership has the capability and determination to make this project a success." Some of the projects covered in the initiative:
A Family Adventure Facility.
Amphitheatre at Slieve Gullion.
Pathways at Slieve Gullion Mountain will be restored to create an Adult fitness trail.
Angling facilities will be improved at Lough Muckno.
Additional family fun will be developed by creating a children's play area.
Rural start up businesses will be supported with the development of 7 Enterprise Units in Ballybay County Monaghan.
Also speaking about the initiative, Newry and Mourne Mayor Charlie Casey said, "I am delighted to see this initiative being carried out to promote Cross border linkages and to highlight our existing Area of Outstanding Natural beauty in Slieve Gullion. The citizens of Newry and Mourne will benefit greatly from this project and I am positive that it will promote tourism opportunities and the economic growth of our area and the border counties." Mayor of Monaghan County Council Councillor Seamus Coyle showed his support for the project, "Monaghan County Council's project focuses on the unique resource of Lough Muckno and the vision is to establish Lough Muckno as Ireland's leading nationally and internationally approved coarse fishing venue. In addition, through this project the council will deliver a children's play area which will make the park more family friendly and broaden its appeal to visitors. I believe that these projects and the developments at Slieve Gullion which are being undertaken by Newry & Mourne District Council will indeed have a major impact for the wider CASA area and I look forward to their completion so that the facilities can be availed of and enjoyed."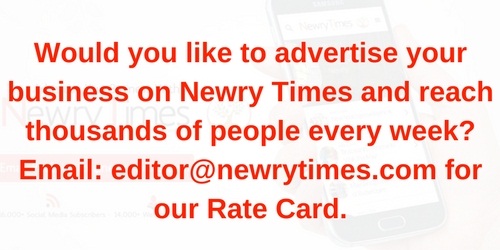 Both comments and pings are currently closed.