Newry Pool league reaches half way point of season
Posted by
Sean McKevitt
smckevitt86@gmail.com
Monday, December 19th, 2011
Sport
It's almost Christmas so this means we have reached the half way point in the Newry Pool league. Here is a brief insight into how things are shaping up in each divison.. It's looking like a two horse race in division one between TJ's A and Corrinshego A. TJ's have a two point advantage over their fierce rivals but they know they cannot afford any slip ups in the second half of the season if they are to stop Corrinshego's 10 year dominance of the pool league. I feel this could well be TJ's year though as they have a good mixture of experience and youth in their team. The experience that the likes of the Byrne brothers, Lawrence McAlinden and Karl Magennis bring to their side will be invaluable to them in the second half of the campaign. It is tight near the bottom of the league with five points separating the bottom eight sides so there is still all to play for down there. It's TJ's B title to throw away now as they have won all but one of their league games and hold a six point advantage at the summit of the second division. This is thanks in no small part to the consistency of player's such as Dean Largey, Robbie White, Damian McArdle and Niall McQuilan. Newry City currently occupy second spot but surely their home form will have to improve if they are to get promoted as they have dropped too many points against sides they would have been expected to do better against. At the bottom of the table, Trainor's need to start picking up more points if they are to have any chance of remaining in the division. There are a number of team's who are still in the hunt for promotion from Division three as only six points separate the top eight teams. Last season's division four winners the Orchard Bar A have settled well into the third division and are only a point behind leader's TJ's C. This has been down to the solid form of player's such as the Meade brothers, Steven Havern and Dermot Lonergan. TJ's C,  Orchard bar A and Dan's C  are only separated by two points at the top of the league so you could be forgiven to think the winner will come from one of these three. Correnshego C and Camlough I.N.F will have to pick up their game if they are to avoid relegation. They only have one league win between them all season and there is a gap starting to appear between them and the other teams. The Quayside A lead the way in the fourth division by a single point. If they are to remain in with a chance of winning the title they will need the likes of Peter Rafferty, Mo Ruddy and Camillas Fitzpatrick to continue their solid form. The Quayside are closely followed by Bellinis and McCoys United in second and third respectively. These three sides have opened up a bit of a gap from the chasing pack so it's expected to be very tight for the two promotion places on offer. TJ's D have welcomed two of their top players back after a lengthy absence and this has coincided with their good run of form. They too could still have a say in the race for promotion and will still fancy themselves to be in with a shout come the end of the season. Due to first and third division Individuals on Tuesday and Thursday, there was a double header of second and fourth division league fixtures during the week.
Results
Tuesday 13th December
Division 2
Quayside Rams 3 Maple Leaf A 5 TJ's B 5 Bosco 3 Sheepbridge 2 Dans B 6 Whitecross 6 Quinns 2 Boyds 2 points Trainors 3 Hustlers 5 Bye: Newry City
Division 4
Maple Leaf B 8 Orchard B 0 Cavern Reds 3 Quayside A 5 TJ's d 8 McSwiggans 0 Moores bar B 2 points Bellinis 5 Cove bar 3 Murphys 5 Indo Utd 3 Bye: McCoys Utd
Thursday 15th December
Division 2
Maple Leaf A 2 points Bosco 3 Sheepbridge 5 Dans B 5 Whitecross 3 Quinns 4 Boyds 4 Hustlers 6 Quayside Rams 2 Newry city 8 Trainors 0 Bye: TJ's B
Division 4
indo utd 3 Maple Leaf B 5 Quayside A 5 Tj's D 3 McSwiggans 2 points Moores bar b 3 Bellinis 5 Cove bar 3 Murphys 5 Orchard bar b 2 McCoys Utd 6 Bye: Cavern Reds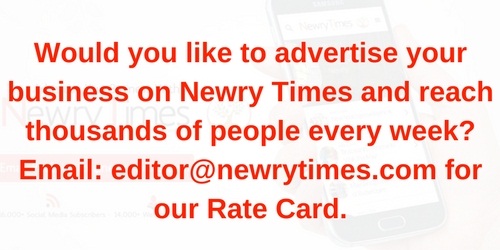 Both comments and pings are currently closed.