Local football round up 17th December 2011
Posted by
Sean McKevitt
smckevitt86@gmail.com
Monday, December 19th, 2011
Sport
Crieve and Rockview share spoils in six goal thriller
The most exciting game of the day was at Jennings Park where Rockview United and Crieve Rovers shared the points in a six goal thriller. A pulsating second half of gritty determination from both sides epitomised this exciting encounter between two teams at opposite ends of the table. Crieve, 2-1 down at half time, started the second half in dynamic fashion. Matt McArdle skilfully turned his Rockview opponent  and slipped an incisive pass to Darren Bannon who clinically consigned the ball to the bottom corner. Encouraged by this goal and spurred on by a never say die attitude from a team surprisingly at the foot of the Premier division, Crieve eventually got their reward. Once again it was that man Bannon who scored a fine opportunist goal to nudge Crieve into a 3-2 lead. Five minutes later the same player was cursing his luck as a great effort crashed off the crossbar and somehow was cleared off the line. This lucky escape seemed to spur Rockview into action as they launched attack after attack. Paul O'Rourke crashed a great effort off the crossbar and the Crieve defence breathed a collective sigh of relief as the ball was cleared. Rockview were not to be denied though and with four minutes left on the clock they were rewarded for their efforts with an equaliser. Either team could have snatched victory but perhaps a draw was the fairest outcome. It must be said though that this game was a great advert for local football – full of honest endeavour and some great individual displays, plenty of goal-mouth action and six goals to savour as an added bonus. Windmill Stars closed the gap on Newry Celtic at the top of the table after a hard earned 3-1 victory over Finn Harps at Nan Sands park. Shortly after Windmill took a 1-0 lead, Steven Devlin levelled matters from the penalty spot. Finn Harps then had a good spell of possession but could not make it count. They were made to pay for this as Windmill scored two late goals. Jeff McCrink got their third to put the game out of sight. In the other Premier division game Killeavy did  their chances of winning the title no harm at all with a convincing 4-1 win over Woodside. In the only game in the First division Newry Juventus claimed their biggest win of the season with an impressive 6-2 victory over Villa Rover's. Simon Hollywood scored the pick of their six goals with a cracking strike from 35 yards out. In the four Mid Ulster shield fixtures, three of the local sides made it through to the next round. Bessbrook put 8 past Red Star without reply, Kilkeel Athletic had a great 3-1 victory over neighbours Warrenpoint Town Reserves, Midway United had an encouraging 2-1 win away to Goodyear in Lurgan and after their heroics in the previous round, Ballybot were knocked out by Mid Ulster division one side Ambassadors by a one goal margin.
Results
Premier Division
Killeavy United 4 Woodside 1 Windmill Stars 3 Finn Harps 1 Crieve Rovers 3 Rockview United 3
First Division
Villa Rovers 2 Newry Juventus 6
Mid Ulster Shield – Round 3
Goodyear 1-2 Midway United Red Star 0-8 Bessbrook United
Mid Ulster Shield – Round 4
Ballybot United 0-1 Ambassadors Warrenpoint Town Reserves 1-3 Kilkeel Athletic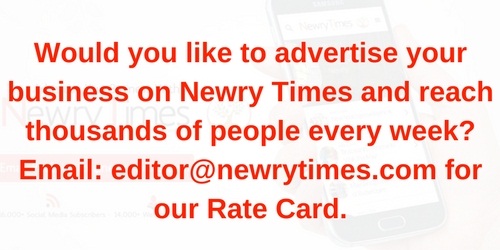 Both comments and pings are currently closed.